---
A Month of New Experiences
October 10, 2016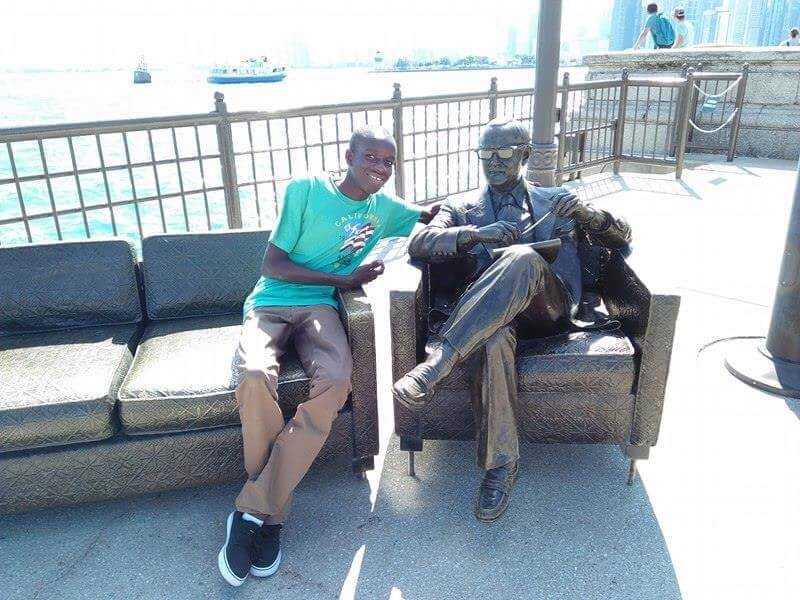 By Moustapha Absa Ndiaye, YES 2016-2017 Senegal, hosted by AFS USA in Chicago, IL
The best way to understand each other is through exchange. People are unique, have different experiences, views, and thoughts around the world. I am pretty sure that the best way to clarify these differences is to participate in exchange and move to a new place. Today, my exchange year helps me to learn, have new experiences, and discover things that were unknown to me before. In only one month, I have gained uncountable new experiences.
At the beginning of the year, I felt a bit homesick, but now I am enjoying my life. In my school, I have many friends who are very friendly. They ask me about my country, and they teach me how to do things in my host community. At school I participate in the soccer team. All of my teammates are my friends and now we're in second place in our division! I also joined the Brotherhood Club, which is an organization that does a lot of activities both within and outside of school. Since I've been here, I have had a lot fun, met new people, played new games, ate new foods, and discovered many new things.
In September, I volunteered for the first time at Hyde Park Neighborhood Club in Chicago, playing games with awesome children. While I was volunteering, a six year old girl spoke to me in my native language. She said, "nanga def?" which means "how are you?" in Wolof. I couldn't believe that this little girl could look at me and know that I'm Senegalese. In speaking with her, I learned that she and her family are from a region that is close to my town in Senegal. The girl's name is Arame, and when her father came to pick her up she introduced me to him, saying, "Dad, this is Moustapha." She is very smart for a six year old! I talked with her dad about our country, and he asked me about the program that brought me to the United States. I told him about the YES program, and he congratulated me on being selected as an exchange student to represent our country. Now, Arame is included in the list of friends that I have met in Chicago.
I hope this year continues to be as full of new experiences and happiness as it has been so far.
---