---
Bringing Holiday Cheer to Hospitalized Children
January 9, 2017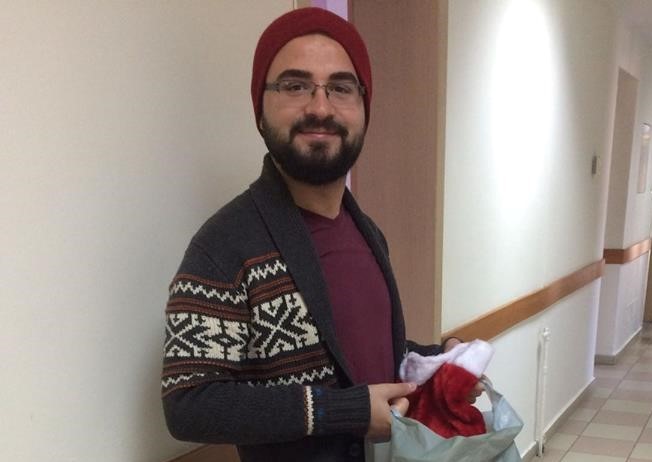 By Katerina Hatija, YES 2013-2014, Albania, hosted by CIEE in Everett, WA
Sometimes there are hard things that we have to go through, or things that we can't control, and we pray for the best. It is important to also remember to be strong when facing such hardships, and this is always easier when you know you are not facing them alone. One thing that can transform the world from a gloomy place to a beautiful one is definitely love, in any of its forms. Love gives people hope - to move on, to pass all the hardships - and the strength to get better.
We, the YES alumni in Albania, wanted to offer love, hope, and support to those facing difficulties this holiday season. We decided that the best place to do this was the pediatric hospital in Tirana. With the help of medical student Klea Troka (YES '12), we gathered information about the number of patients in each ward and bought snacks for everyone.
On December 17, 2017, four YES alumni and two other volunteers went to the hospital with the gifts. Since stories of Santa are part of what make end-of-the-year holidays magical to children, four of us dressed up as elves. With the help of a very kind nurse, we were able to visit every room in two wards, meeting about 40 children. Before entering each room, we sang Christmas songs or played a knocking-on-the-door game. Then, Amarild Hazizaj (YES '13), our lead elf, entered the room and performed a small trick to make the kids laugh and put them at ease. We played and talked with the oldest children and held the babies. We hid candies inside Santa hats and pretended those candies appeared by magic when the children put the hats on their heads.
This small act of kindness gave us a true feeling of what the end-of-the-year holidays are all about. The "magic" that everyone talks about comes from making others feel loved and seeing the smiles on their faces. Where else but on a child's face can a person see true thankfulness and become proud of what he has done?
---