---
Alumni Family in Bulgaria Gathers for the Holidays
December 26, 2016
By Shebnem Niazi, YES 2013-2014, Bulgaria, hosted by World Link in Kalona, IA
Since time immemorial, Christmas has been the season of spreading good cheer, of spending quality time with family and friends, and of sharing, caring and giving. It is a special time of year; one in which we celebrate and connect with those closest to us. It is a time for love, compassion, and family bonding.
If asked, "How many families do you have?" every YES alum's answer would include at least two. The first is our real family: the people related to us by blood – our parents, siblings, grandparents, and distant relatives. The second is our host family in the United States: the people who opened their homes and hearts to us, who have supported us through thick and thin, and who encouraged us to follow our dreams and reach for the stars. For many of us, there is also a third: our YES alumni family. These are the people who understood our reverse culture shock after we landed back in our respective home countries, the ones who taught us how to organize and implement projects, the ones always there with advice and always ready to support our endeavors. These are the people who throw random jokes at us, the ones who always hit the "like" button on social media whenever we post something, the ones that argue with us and constantly enrich our knowledge on different topics, the ones who know our favorite color and place to eat. They are a family that is always growing.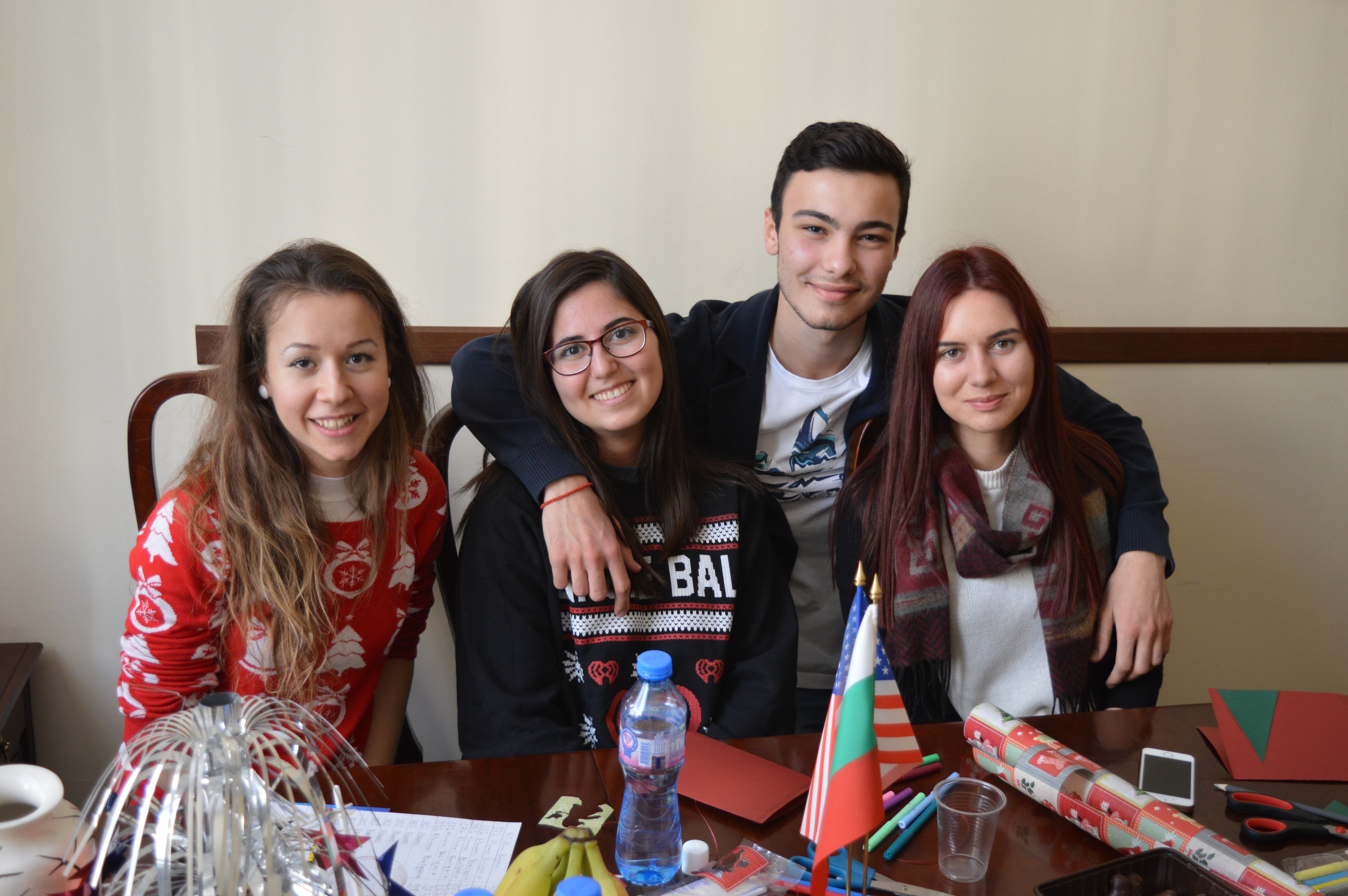 This year, we, the YES alumni in Bulgaria, decided to dedicate a day to celebrating the holiday season together as a family by doing something meaningful and at the same time learning something new and useful. On December 17, nine of us gathered at the American Corner in Sofia City Library. Our meeting started with welcoming two special guests: Liudmil Vassev and Inna Boyadzhieva, co-founders of the Bulgarian Business University Foundation. Some of our alumni had already met Liudmil at the StartQube Social Entrepreneurship Workshop organized in Macedonia for YES and FLEX alumni, as he was part of the mentoring team. Liudmil and Inna joined our meeting to present Indiegogo, an international crowd funding website, where entrepreneurial projects come to life. Together they explained how Indiegogo works, shared examples of successful social entrepreneurship projects, and suggested steps to take in order to plan our own project and implement it successfully with the help of crowdfunding. We brainstormed ways to successfully share our ideas and attract potential sponsors for our projects. The alumni were encouraged to think big and use non-standard approaches to bring their ideas to reality.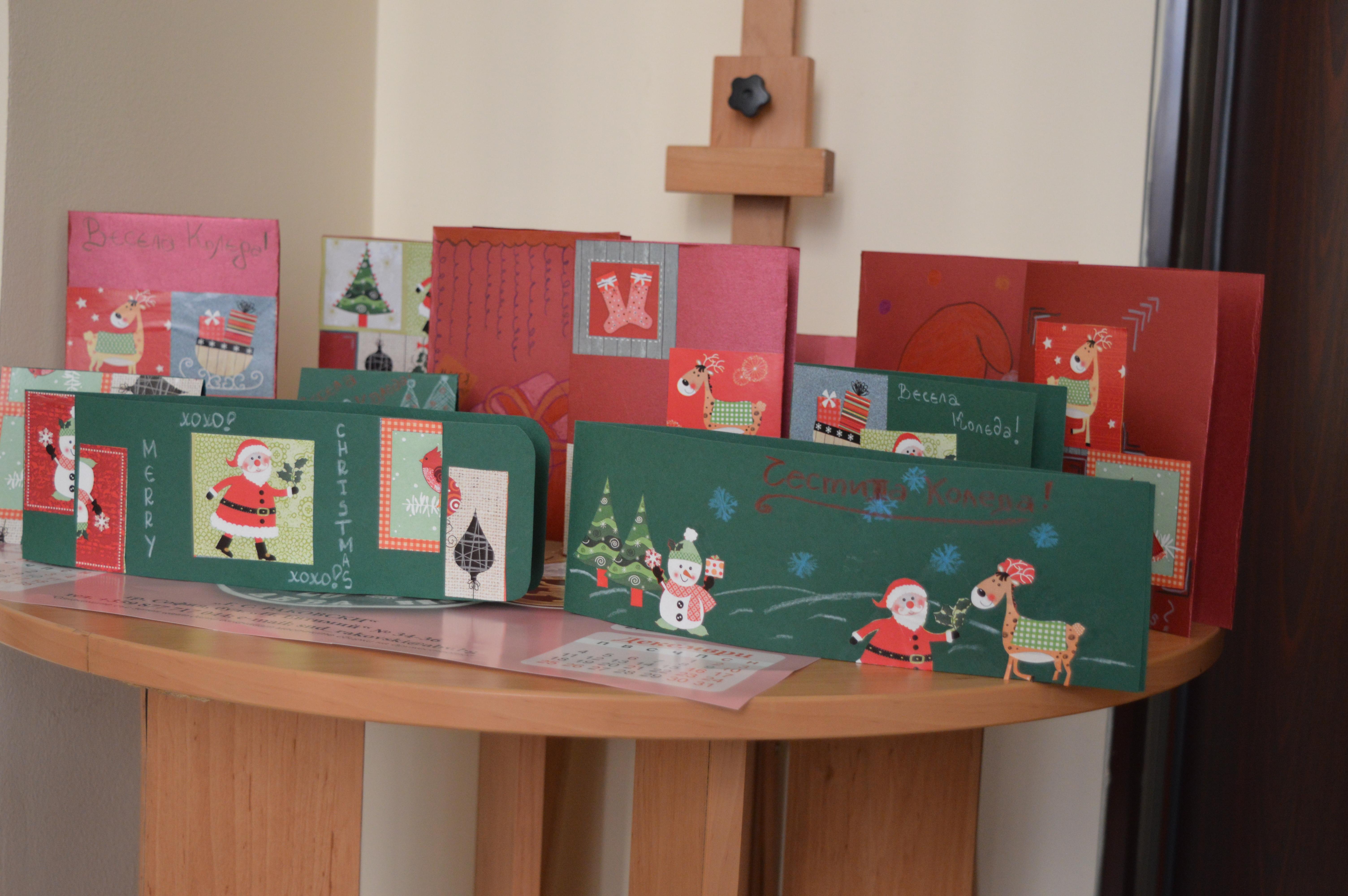 We spent the rest of our time together making holiday cards. When it comes to Christmas, we all know that it's the giving that makes this season truly special. Realizing that the major part of the joy of giving comes in the form of personalized cards and notes, we decided to make Christmas cards and sell them for charity. We agreed that the funds raised would be used to renovate a therapy room for patients who suffer from Alzheimer's disease. Currently, the cards are being sold at a Christmas bazaar in the capital of Bulgaria, Sofia.
We spent a wonderful time together, using our existing skills to benefit others and at the same time learning something new and gaining a whole new host of skills. We are wishing you happy holidays! May you be blessed with the joy of family, the gift or friends, and the best of everything in 2017!
---