---
Alumni in Kosovo to Support Victims of Domestic Violence with 2,000 Euro Grant
November 28, 2016
By Rinë Fetahu, YES 2013-2014, Kosovo, hosted by American Councils in Baton Rouge, LA
In October, I had the opportunity to participate in the StartQube Social Entrepreneurship Workshop organized in Krushevo, Macedonia, for FLEX and YES alumni. Participating in this workshop had a great impact on my development and that of my fellow alumni from Kosovo who participated, Visar Zeka (YES '15), Erris Boshnjaku (YES '16), and Rona Preteni (YES '15). It also opened the door to other opportunities.
One of the mentors from the workshop in Krushevo, Laurat Raça, By-Youth-for-Youth Coordinator at UNICEF Innovations Lab Kosovo, encouraged us to apply to participate in the UPSHIFT Social Impact Workshop organized by the Innovations Lab and UN Women. The three-day workshop focused on the theme of gender equality and provided ten teams of participants the opportunity to work with individual mentors to develop project ideas. Along with participation came the chance to win up to 2,000 Euros to implement a project.
With the skill set gained from the Social Entrepreneurship Workshop, our team of alumni came up with an idea to help support women who live in the safe houses in Prishtina who have been victims of domestic violence by offering a service that will help them develop a product to put on the market. This will enable them to gain financial independence, which was identified as a key step towards general independence from their former abusive environment. We called our team Women United for Independence (WUFI).
At the end of the workshop, our team was selected as one of the winners and awarded a 2,000 grant to implement our project idea!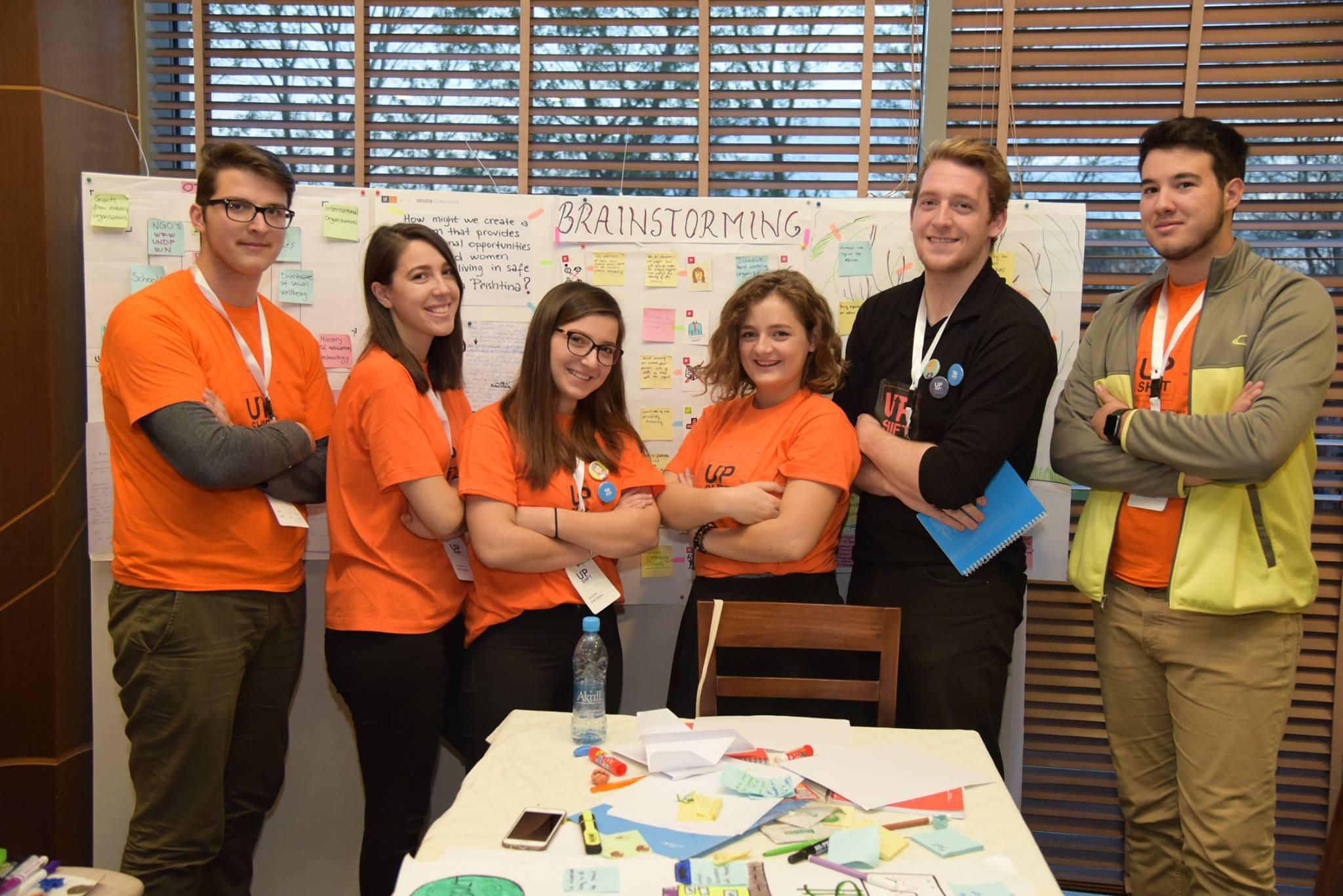 ---