---
YES Alumni Spotlight: Joseph Jawah Kebbie
August 1, 2017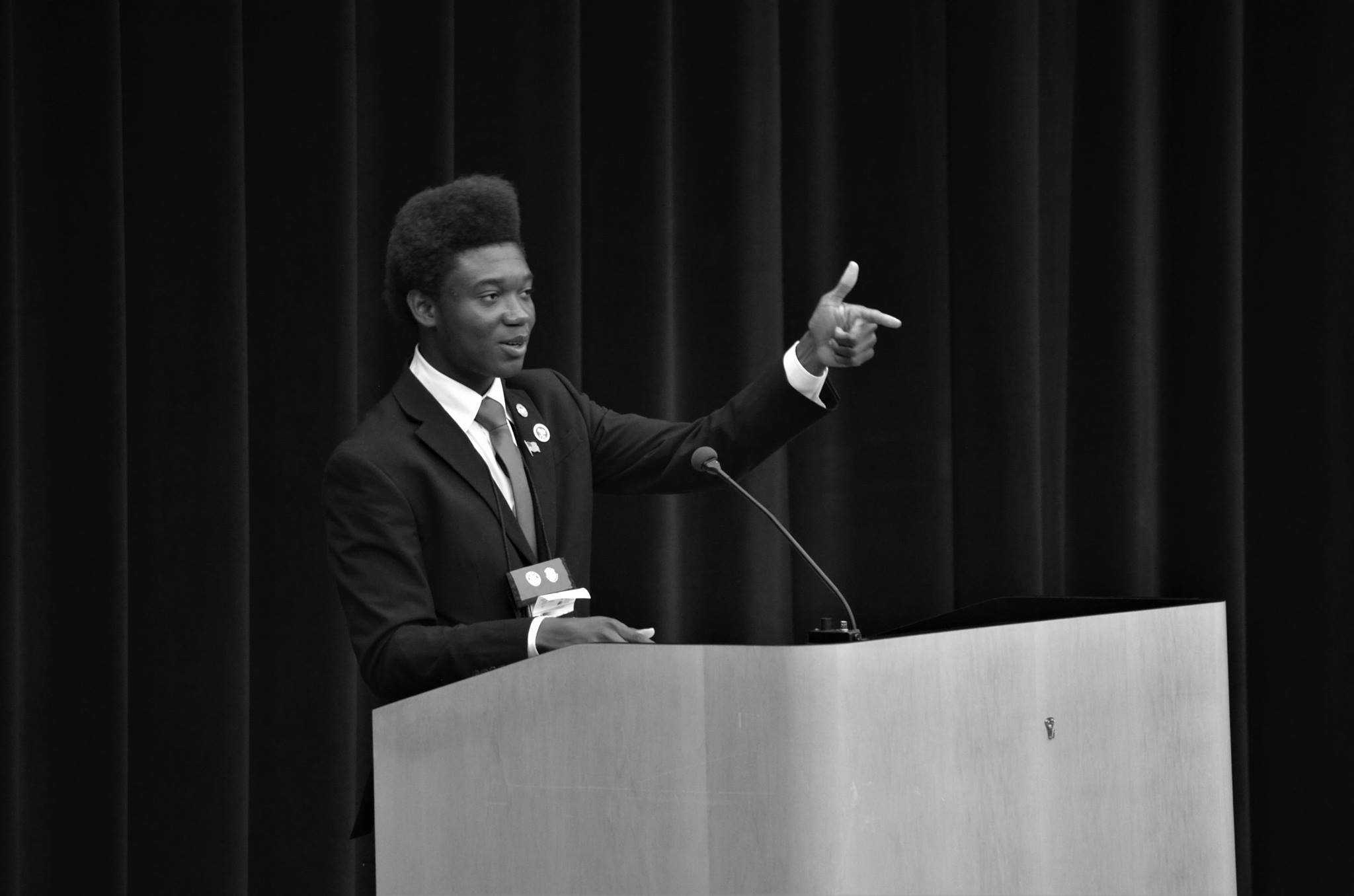 Joseph Jawah Kebbie (YES 2015-2016, Sierra Leone, hosted by ACES in Oregon, OH) is no stranger to the spotlight. The YES alumnus has been making headlines for the innovative app he created in his country to improve the education system. Read more about Joseph and what inspired him to be a leader and innovator in today's world!
Last year when I returned home from my exchange year in the U.S., I had a few conversations with my friends. I shared stories with them about my experiences in the U.S. and the things I missed while I was away. Some of my friends, who I knew had the potential to go to college, did not have any plans to pursue higher education. Why? Because they couldn't pass the regional pre-university exam, called the WASSCE. This is an exam taken by students in Sierra Leone, Nigeria, Ghana, Gambia, and Liberia before entering college or a university in any of these countries.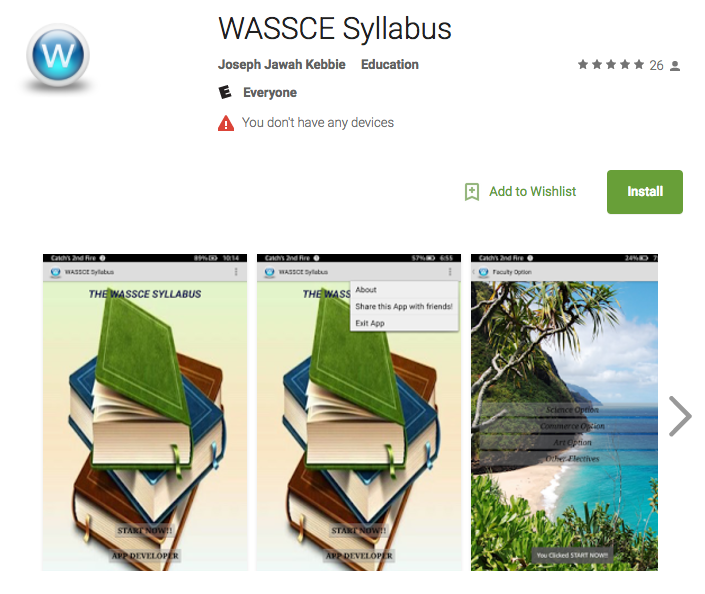 Through research, I discovered that the high rate of WASSCE failures could be attributed to students' inability to finish the syllabus before the allotted time. About 3 to 4 years ago, my country's government added one more year to our education system. Why? Because students could not finish the syllabus and needed more time. Even with this additional school year, the rate of WASSCE failures was still incredibly high and so was the frustration of many students.
After witnessing the level of frustration among my friends and peers in my home country, an idea came to mind! I thought of using my coding and technology skills I learned from my U.S. host school, Toledo Technology Academy, to help tackle the problem and to make a difference. I launched my first Android application on the Google Play Store for West African students studying for the regional pre-university exam, called the WASSCE. By eagerly pursuing a variety of challenges, I have undergone a stage of immense personal growth. I saw a problem affecting many of my friends in our country, took control of the situation and decided to use my skills to create a solution.
The WASSCE app has a number of user-driven features that address the issue of students failing the WASSCE exam. The app does not require a connection to a cellular network to access the subjects which is ideal because internet accessibility in Sierra Leone is lower compared to many other countries. Additionally, students no longer have to pay for testing materials. They can access the materials using the app.
---
---
The app isn't perfect, but it's the first step. It also gives the people of Sierra Leone some inspiration and passion for the groundbreaking ideas that can be implemented to improve the country's education system. My algorithm and source code written in the application are the result of hard work and perseverance. The iOS and Windows applications are on their way. This is just one, of the many, ongoing and future projects I'll be working on. I, Joseph Jawah Kebbie, do not want to be viewed any longer as a future leader. Instead, I want to be viewed as today's leader with the ability of molding my own future and the environment I find myself in.
Since becoming a YES alumnus, Joseph has organized a few projects and engaged in projects hosted by other alumni. Along with his peers, Joseph started a project called Catch Them Young which won a $10,000 grant from the U.S. Embassy to promote girls' education in Sierra Leone. Catch Them Young aims to break the stereotype that STEM is only for boys and to inspire girls to to pursue careers as scientists, innovators, mathematicians, and engineers. From creating a pioneering app to advocating for the advancement of girls, Joseph exemplifies what it truly means to be a YES alumnus and Global Ambassador.
Congratulations on all of your accomplishments, Joseph!
---