---
Alumni Spread Entrepreneurial Skills
June 5, 2017
In the six months following the StartQube Social Entrepreneurship Workshop (SQSEW), which took place in Krushevo, Macedonia, October 12-16, 2016, 39 YES and FLEX alumni implemented 15 small grant projects comprised of more than 54 events in 19 communities across Southeast Europe. Through these activities, alumni spread the entrepreneurial concepts and community engagement strategies they learned through the workshop to more than 725 participants and volunteers, as well as 37 local partner organizations and institutions.

"Before [the StartQube Social Entrepreneurship Workshop], I knew almost nothing about this topic," reflected Zerina Bosovic (FLEX '16) of Montenegro, adding that the experience "changed my point of view when talking about businesses and helping my community." Using post-workshop small grant funds, Zerina and fellow alumna Dina Abazovic (FLEX '15) went on to organize an intensive one-day workshop for 10 high school students in their home city, Bar. Through their workshop, the alumnae managed to transfer not only their knowledge, but also that sense of a changed perspective, as evidenced in the response of one teenage participant: "This is great! ...I can do good and have financial capability to live from that? People should know more about this."

Like Zerina and Dina, alumni across Southeast Europe used post-workshop small grant funds to introduce students of all ages, from elementary school through college, to the concept of using entrepreneurial skills to address community needs. Twelve projects included workshops led by alumni based on the material covered at SQSEW. In Macedonia, alumni organized a program called Tomorrow's Entrepreneurs, comprised of a series of four social entrepreneurship-themed workshops for high school students in four small cities. "After the StartQube Social Entrepreneurship Workshop, we saw social entrepreneurship as a great tool to solve community problems through building a social enterprise, so we wanted to pass on that concept to others," co-organizer Noemi Chausidis (YES '11) explained. Through Tomorrow's Entrepreneurs, alumni engaged 101 students, teachers, and Peace Corps volunteers. Anila Telqiu, a student who participated in the program, noted that "the most valuable aspect of this workshop was that every one of us understood clearly the importance of social entrepreneurship and its role in our lives."
In the remaining three projects, alumni were inspired by the contributions of workshop mentors to give successful young entrepreneurs a platform to share their stories with others. Consistently, participant feedback included surprise at what social entrepreneurship could mean. "I have always thought of business as something boring and not my thing. My friend dragged me to this event," admitted a college student who attended a series of TED-inspired talks by social entrepreneurs organized by Veljko Ristic (FLEX '14) at the American Corner in Belgrade, Serbia. The same student went on to say, "After listening to these amazing people, I'm seriously thinking of trying to start my own business. This opened my eyes so much! Thank you!"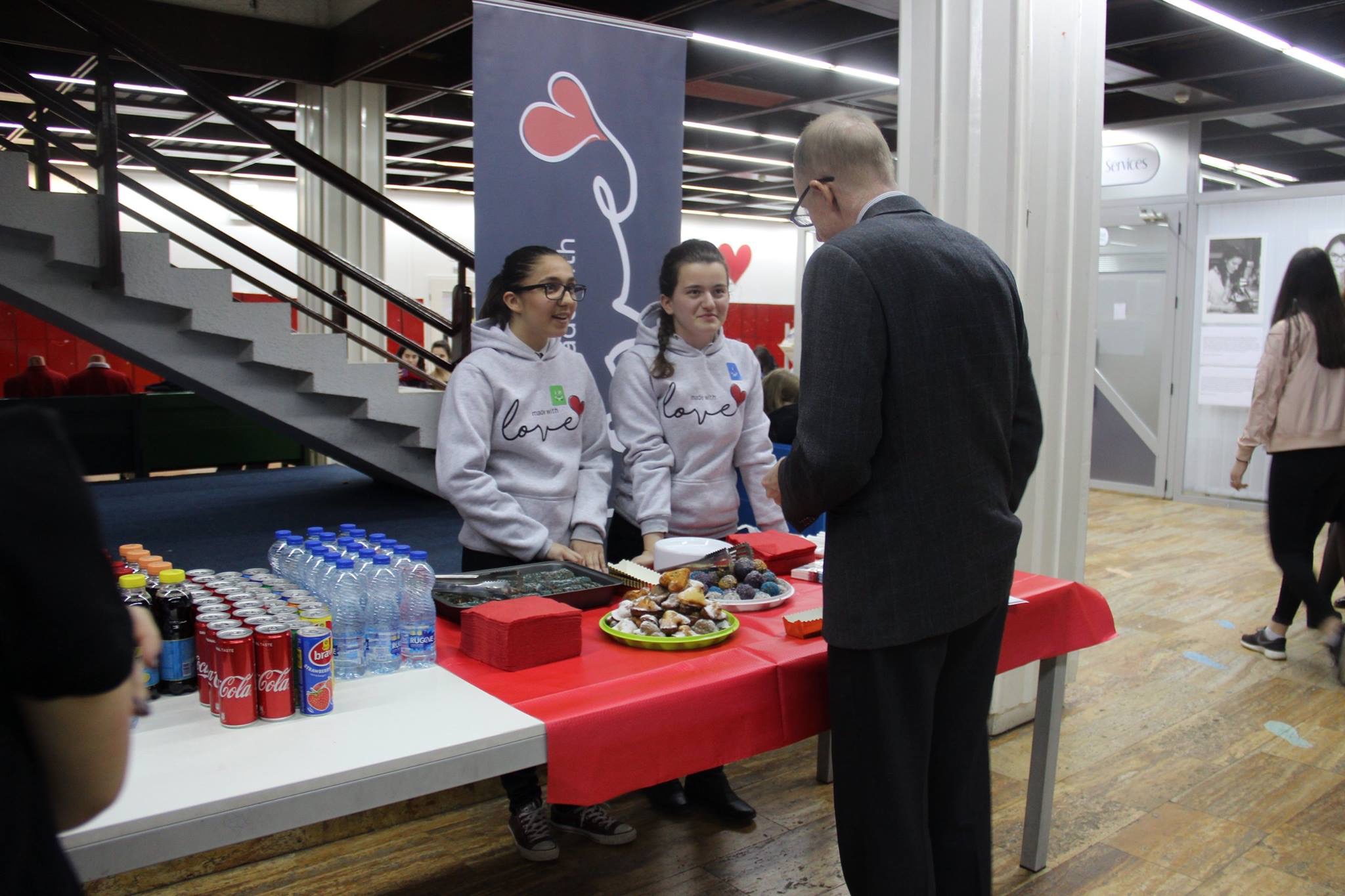 In addition to spreading entrepreneurial concepts and skills, alumni used their post-workshop projects to help youth develop leadership skills and promote community engagement and volunteerism. Two excellent examples come from Albania, where Jona Fani (YES '15) organized a four-month social entrepreneurship training program for 13 Girl Scouts at the School Age Orphanage in Shkoder and Erta Prifti (YES '15) organized a similar, three-month program for 12 Girl Scouts in Fier. Each program included educational workshops, fundraising activities, and community engagement. At the conclusion of her program in March, Erta reflected: "During the past three months, we have seen the girls growing through the information gained on social enterprise: building their courage, confidence, and character. The most valuable feedback came from their parents, who...were able to witness every single day their growth and excitement." These programs also received positive feedback from members of the community at large. One citizen of Shkoder who attended and supported the Girl Scouts' fundraiser there praised the initiative by saying, "The one thing I loved most [about this event] was meeting the girls in person. The citizens of Shkoder and the girls at the orphanage meeting together in this activity: this is what living in a community feels like."
This StartQube Social Entrepreneurship Workshop and post-workshop small grants program were funded by the FLEX and YES programs, together with grants from the U.S. Embassies in Bulgaria, Kosovo, and Macedonia, and implemented by American Councils for International Education.
---