---
April YES Student of the Month: Godwill Ofori-Atuahene
May 27, 2017
The YES April Student of the Month, Godwill Ofori-Atuahene (YES 2016-2017, Ghana, hosted by World Link in Manitou Springs, CO), has become a local celebrity in Manitou Springs, CO. His Global Youth Service Day (GYSD) project was featured in the town's newspaper. He was selected as his school's Student of the Month and voted "Senior Most Likely to Change the World." His popularity at Manitou Springs High School is not surprising, since he has been a stalwart member of the Key Club as well as on the soccer, basketball, and track teams. His 136 volunteer service hours have also made him well known in the community.
Godwill spent his spring break volunteering at the Manitou Springs Heritage Center, serving food at a fundraising event that brought in over $5,000. He also helped children make lanterns for an upcoming lantern festival. Godwill regularly feeds the homeless with the Salvation Army, has volunteered at Down Syndrome and Muscular Dystrophy fundraisers, and ran the bounce house at the fire department's open house event. Recently, Godwill accepted "Rachel's Challenge," an effort to spread kindness through the community by surprising people with positive notes and inspirational messages.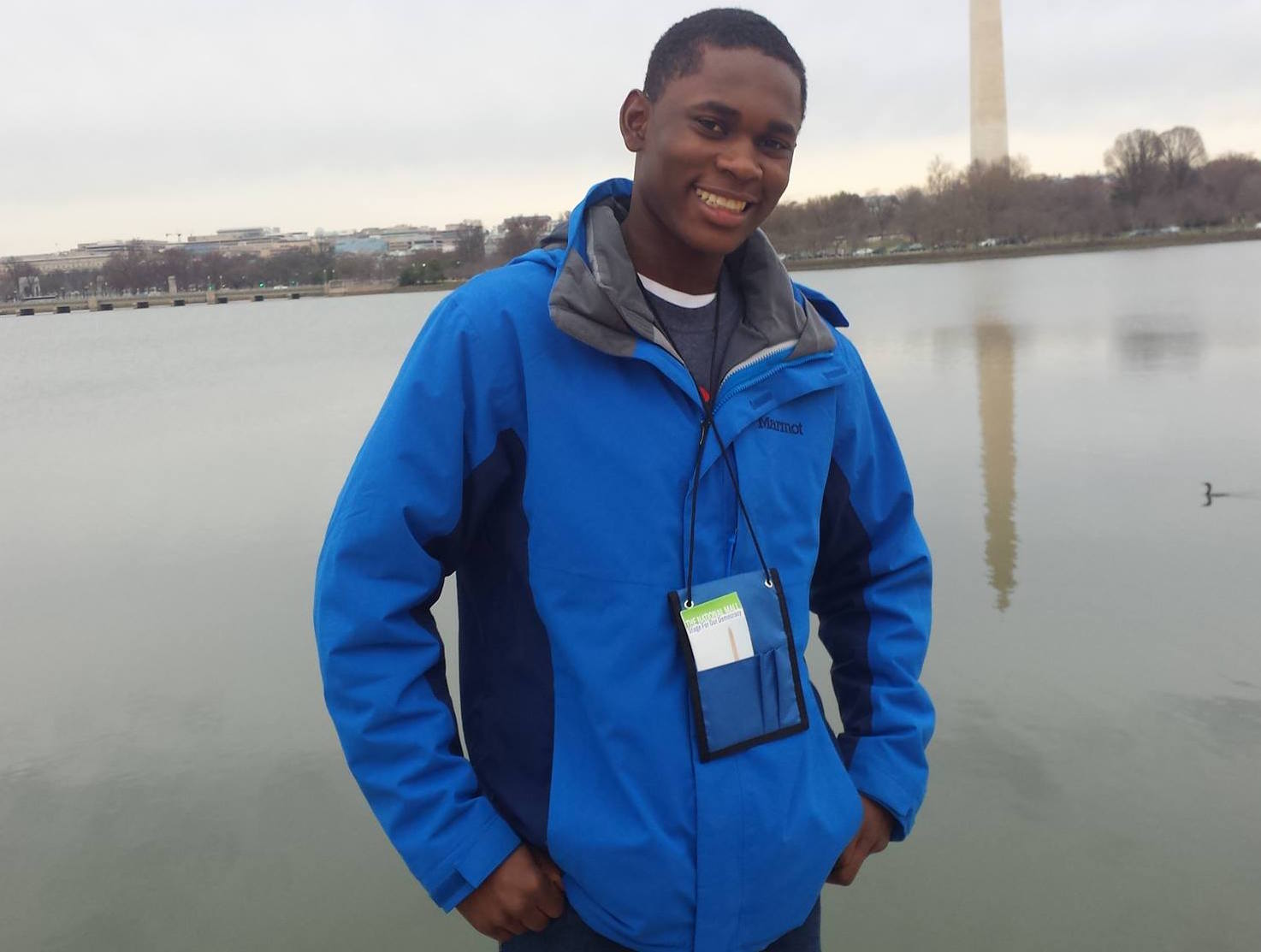 Godwill's GYSD project, "Declaration of Independence for People with Disabilities," has involved many peers and community members. Ensuring his project's success, Godwill assigned tasks to his Key Club friends, teachers, and community supporters for his school and community-wide book drive, collecting English-language books for a training center in Ghana for students with disabilities. During a cultural presentation, he invited local students with disabilities to design bookmarks with motivational messages to give to disabled students in Ghana. He also asked his peers to write inspirational letters and has found a sponsor who agreed to ship the books to the center in Ghana. In total, Godwill collected 400 books, 186 letters, and 65 book marks.
Godwill's prominent stutter has not held him back. It was initially challenging for him to meet so many new people this year, but he soon gained confidence. "With every volunteering and school activity I was involved in, I made it a must to speak and interact with as many people as I can. Every conversation became an exam, but I still pulled through," Godwill wrote. "I had to forgo the mental restrictions that I stutter and start being me."
It is hard not to agree with the assessment of Godwill's American classmates that he is "most likely to change the world."
Congratulations, Godwill, on your passion, dedication, and strong sense of civic responsibility!
---