---
Building a Library, Empowering Youth
March 20, 2017
By Bruno Hasa, YES 2012-2013, Albania, hosted by PAX in Menasha, WI
This month, I completed a project called Library for Every Child. With this project, I aimed to offer the children of the village Bersnik, near my hometown of Gramsh, better access to reading and, consequently, better access to quality education, by creating a library for the local primary and middle school, Dervish Muha. The village has about 500 residents, with about 150 students attending the school.
For the initial part of the project, I organized a book drive. Using social media, specifically Facebook, I reached out to people that I thought would be interested in helping and contributing used books. Many contributions came from the students of the school themselves, as well as from book enthusiasts in Albania and abroad. I also collaborated with a culture hub called Destil, where I set up a book collection box. This initial phase took around one month, and resulted in the collection of 180 books.
Following the success of the book drive, I was able to access $250 in matching funds from the StartQube Social Entrepreneurship Workshop for FLEX and YES Alumni post-workshop grants program. With this money, I bought 66 additional books, as well as materials to hold a training for the students of Dervish Muha.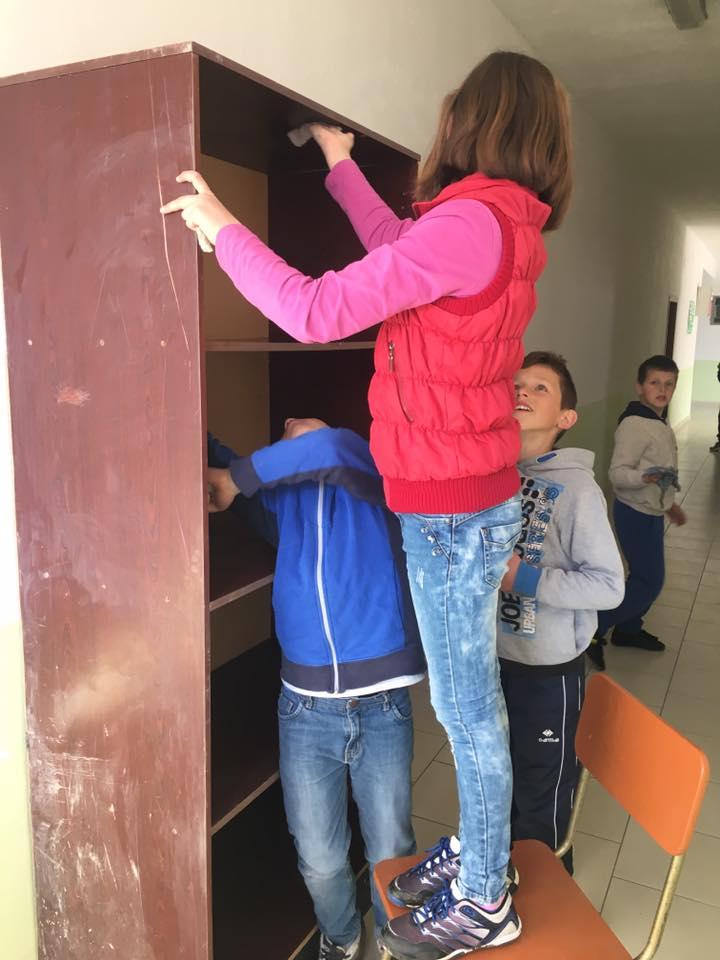 This training, the final stage of the project, emphasized the importance of reading and the specific benefits that come from it. I also helped students gain the tools and practical knowledge to reach out to more donors, so that they can continue to enrich their new library. The pupils will pursue an agreement with the public library in Gramsh so that whenever the library in Gramsh receives books it already possesses, the new library at Dervish Muha can receive the old copies.
I want to show my deepest gratitude to all those who contributed and made this project a success. I believe that this project will impact the community in many ways. First, it will help the pupils, current and future, to have access to a better education materials. Reading is an integral part of everyone's education. Second, by enriching the library through their own initiative, it will nurture the idea that change and action begins with us. I remain hopeful that the students involved in this project will implement this philosophy in other areas of their lives as well. This is the long-term goal of the project: to empower the youth.
---