---
Eight Causes Alumni Raised Awareness for in April
May 18, 2017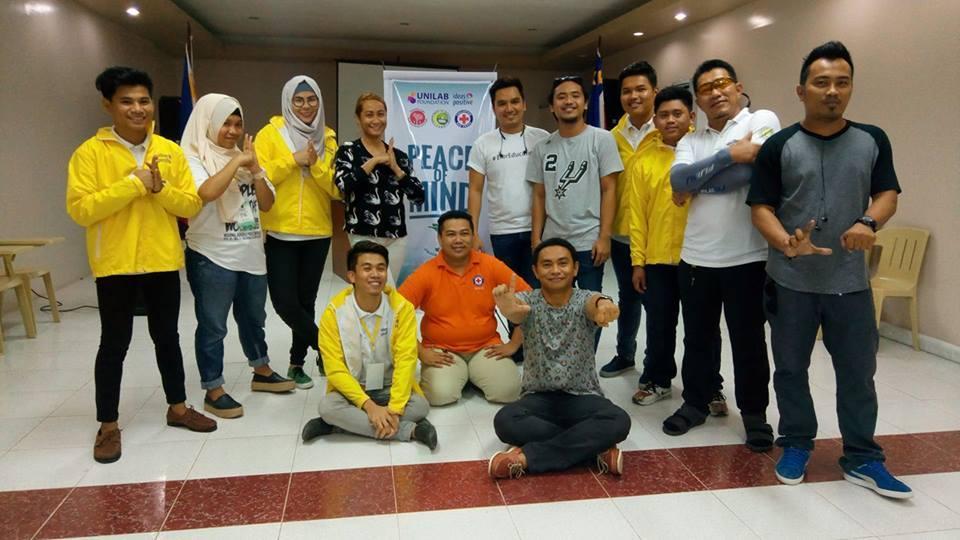 Between Global Youth Service Day and Earth Day, April was a busy month for community service for YES alumni around the world! YES Alumni from Southeast Europe to Southeast Asia volunteered their time to raise awareness for a number of important and timely causes to meet the needs of their communities.

1. Mental Health First Aid Training in the Philippines
Six YES alumni assisted and participated in 'Project Peace of Mind' Training of Trainers in Cotabato City, Philippines in April. Depression and stress-related symptoms afflict a significant portion of the Filipino population, especially in areas prone to disasters both natural and man-made. There is little access to mental health care in the Philippines, and mental health issues can be stigmatized. These alumni recognized this need in their community and stepped up to volunteer and get trained themselves. The goal of Project Peace of Mind, implemented by the Mindanao Department of Education and the Philippine Red Cross, was to train community health workers, social workers, teachers, and students in psychological first aid so they are equipped to provide psychosocial support to disaster victims and be agents for public awareness on issues of mental health in their communities.
2. Road Safety in Macedonia
For GYSD, YES alumni and YES Abroad students worked together to develop a peer-oriented campaign to encourage safe driving decisions and reduce distracted driving. Determined to avoid the "scare them straight" approach common in existing campaigns, they focused on the positive actions young drivers can take to keep themselves, friends, and family safe and handheld device-free while driving. Participants created a series of posters, which they later hung at the University of Skopje. They also developed a creative social media initiative about safe driving.
3. Countering Violence and Extremism in Yemen
Nine YES alumni in Aden, Yemen conducted a series of awareness sessions on countering violence and extremism for students aged 13 to 18. The alumni engaged 470 students in sessions which included role play, videos, and discussions to teach the importance of coexistence and harmony. Read the full story!
4. Lifting the Voices of Citizens in Bangladesh
In celebration of GYSD, ten YES alumni organized a workshop called "My Voice Matters" to raise awareness of the value of citizen journalism and to introduce online platforms for blogging. Students from schools and universities in the community attended the workshop to learn how to report news effectively and create and maintain a blog. The training included a brief ice breaker, introduction to GYSD and citizen journalism, and strategies for writing a good report. The students were also trained in editing and maintaining the dashboard of a WordPress blog. After the session, the participants successfully created their own WordPress accounts and published their citizen reports!
5. Educating Community Leaders about Sexual Assault in Nigeria
In collaboration with USAID and the Interfaith Mediation Center Tolerance Project, six YES alumni organized a Human Rights and Rape Awareness Forum for GYSD in Kaduna. The goal of the forum was to raise awareness of the issue of unreported sexual assault across Nigerian communities. Thirty community leaders attended the forum, and alumni conducted sessions aimed at educating them on the physical and psychological impact of sexual assault. Participants were prompted think of creative and culturally appropriate ways to address sexual assault in their communities and to speak out against it.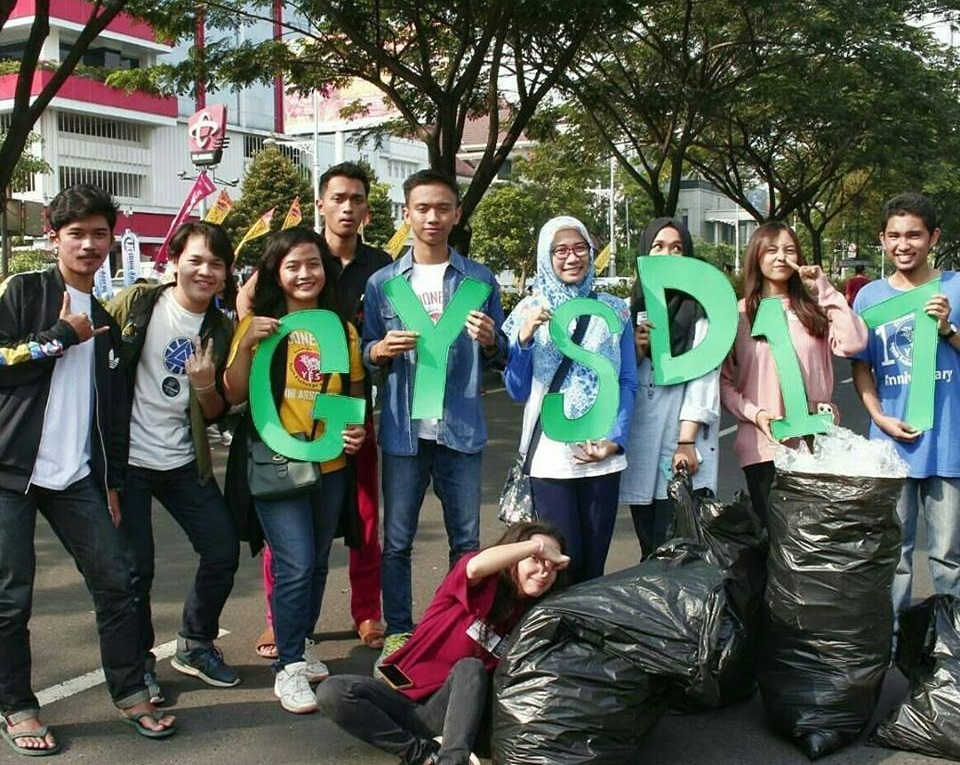 6. "Environment Troops Challenge" in Indonesia
YES alumni in Indonesia rose to the challenge of making environmental awareness fun in April. To celebrate GYSD 2017 and Car Free Day in Semarang, YES alumni and volunteers helped city janitors clean the streets and raised awareness about environmental issues through a game called "Environment Troops Challenge." The objective of the challenge was to collect the most trash within a specified time, and the team that did so won a prize!
7. Health and Antibiotics Awareness for Syrian Refugees in Jordan
Two YES alumni founded a recent initiative, Doctors for Peace, and have since recruited 25 medical practitioner volunteers. In April, the group provided 258 patients, most of whom were Syrian refugees, with basic medical exams and health education. The alumni designed a system for managing the overwhelming crowd by moving groups of patients through stations for completing forms, checking vitals, meeting doctors, receiving diagnoses and prescriptions, and collecting medications at the pharmacy. Alumni creatively took advantage of wait times to hold sessions to raise awareness of the harms of taking antibiotics outside of doctor directive.
8. Biking Their Way to Less Pollution in Albania
Inspired by Earth Day and GYSD, nine YES alumni and four volunteers organized an outdoor discussion on what individuals can do to address environmental concerns. The participants took to the streets on their bikes to raise awareness about the pollution caused by motor vehicles. While biking, they asked pedestrians to share their thoughts on the major causes of pollution in the city; most of those interviewed cited cars. The group also chatted with drivers of cars stopped at traffic lights about the benefits of cycling and encouraged drivers to turn off their motors while stopped.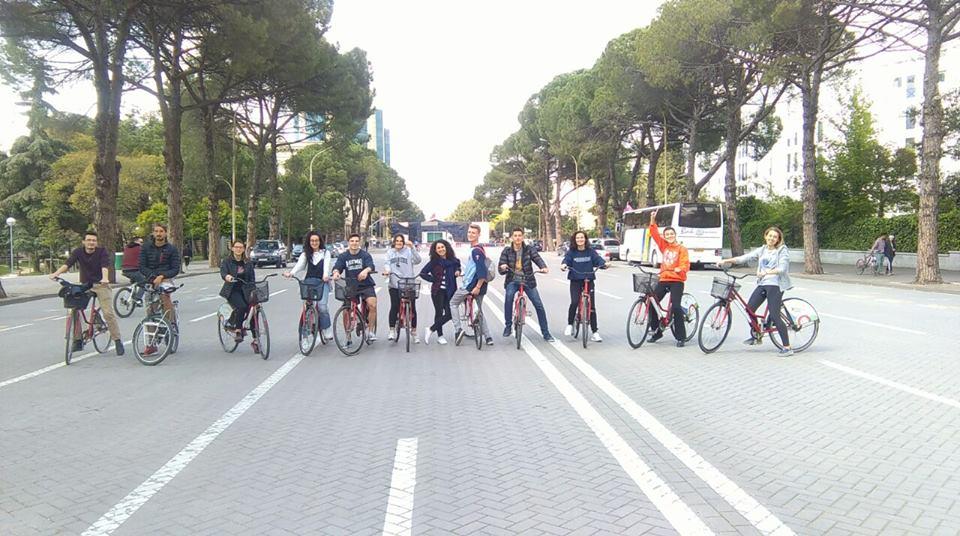 ---