---
From Home to Home
March 15, 2017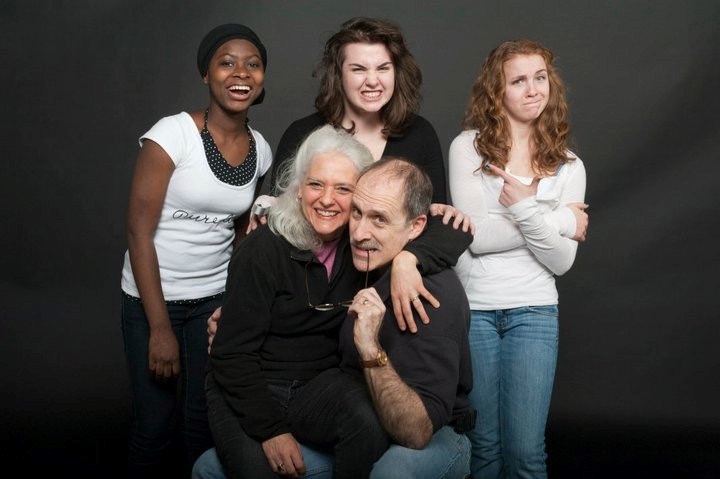 Fatima is one of 14 alumni who will be attending the YES Alumni Social Entrepreneur Workshop in Alexandria, VA from March 20-23, 2017. Look for more on these participants in the coming weeks as they work on changemaking projects!
By Fatima Mohammed, YES 2010-2011, Ghana, hosted by AFS in Shorewood, WI
Six years down the road, I'm always surprised by the magnitude of impact that my one-year intercultural experience has had on several aspects of my life; growing up, making decisions and planning for my future. As ignorant and dependent as I was 6 years ago, leaving Ghana for the USA was like moving to a new world, as the closest I ever thought I would come to the States was in movies on my TV screen. Well, I had mixed feelings: excitement for the new adventure, and fear of leaving my comfort zone and family, and how to fit in to a new world. But I have never regretted making the decision to have this exchange experience, as in the end, it was just a movement from home to home.
My first day with my host family still appears in my mind like a movie, a long ride home with my new family, great view, with the dog barking "welcome home." I remember the walk with my host sisters to my liaison's house, the lemonade I had there, how refreshing it was, speaking too much English that it made my head ache; indeed, it was a great initiation to a life-changing year.
My exchange year exposed me to the culture of volunteerism and giving back to society, which is something I still hold in high esteem. I will forever be grateful for all of the volunteering experiences I had, from helping out at an organic farmhouse with my host mom, to helping the elderly and tutoring school kids with the volunteer Shorewood club, to serving at soup kitchens. Coming back home, I assessed that, with the development gap, Ghana needs more volunteerism; there is so much to be done, whether small or big, that could make huge impacts in our communities. I have since been working with several social organizations implementing several projects and volunteering whenever and however I can. I have been involved in teaching and mentoring projects, peace building, water provision, and waste management projects; working with local and international organizations.
Growing up, I had always wanted to do something related to business. During my exchange year, I met Mr. Sean Cummings, my AFS liaison's husband. In addition to his family's relentless efforts to make sure I had a great exchange year, he was also a great role model for me because he was a wonderful international businessman. I just wanted to do what he did. So I decided to be an international business woman in the future. I left the USA with determination and perseverance to achieve my dreams. Coming back to Ghana, in my utmost quest to give back to my country, I decided to alter my future career to something that is needed for developmental growth in the Ghanaian context, Agribusiness. This is needed because the vast gap between our agriculture and business has led us to under-utilize our natural resources. Currently, I hold a Bachelor's degree in Agribusiness Management from a leading university in Ghana, and I am preparing to further my education. In the future, I hope to work in Agribusiness to help solve this under-utilization problem.
My host community couldn't have been any better. Though I couldn't ride a bike, despite my host family's and friend's best efforts to teach me, I could walk to several places, like the community library, my school, and my friend's house. And when I had to go somewhere far from home, my host parents were always more than glad to drive me around or arrange for me to get home. I loved that the fact that I am black and Muslim didn't repel the people of Shorewood from me, but brought them closer through their desire to know more about my differences. I had the privilege to give presentations about Ghana in several places, including the Kiwanis Club, an African Studies class at my school, and a local elementary school.
It was cute to be asked by one elementary school student, how I got to the USA from Africa. Cuter was his reaction to my answer "we have airplanes in Ghana." Being asked questions about my background was always exciting for me.
From my experience as an exchange student, I strongly believe that the larger peace that the world needs will spring from understanding each other's differences and backgrounds, because all actions have reasons, and until we know the reasons, our reactions may be biased. I lived in a multi-religious family; my host mom was a Quaker, and my host dad was a Jew. Meeting them was actually my first encounter with both religions. I practiced my religion in my host home freely and learned about theirs when the opportunity came. My host mom used to search for mosques around the community and take me to them. I had dinner at a rabbi's house, visited a synagogue, sat in silence with Quakers, observed Lutherans take communion, and even now, I continue to meet different people, with different views. The strength in acceptance and synergies is better than the energies we waste in differential conflicts.
My host mom's encouragement to try new things, my host family's acceptance, my liaison's kindness, my host grandparent's love, my friends' companionship, my teachers' support, and my community's friendliness have taught me to love and accept all, to be strong and determined to achieve my goals, to make positive impacts on others' lives and to be thankful in all situations. It was a great exchange year with a lasting effect. I am grateful to all those who played a role in making this experience possible for me. I am proud of my exchange experience.
---