---
Kuwait's Great Big IEW!
December 27, 2016
Photo: Abdulaziz Al-Haddad (YES 2015 - 2016, hosted by AYA in Waterman, IL) and Reem Al-Khashti (YES 2015 - 2016, hosted by AFS in Houston, TX) welcomed guests at the registration table
In November, 20 YES alumni in Kuwait organized a huge event to celebrate International Education Week (IEW). They hosted a seminar titled "Educational, Entrepreneurial, and Volunteer Opportunities for Youth Empowerment" which enabled representatives from several youth institutions to identify opportunities for Kuwaiti youth to enhance their skills and improve their communities.
The YES alumni invited 12 youth organizations to participate in this event, and each organization gave a ten minute presentation on their scope of work and the opportunities they offer. Speeches were made by representatives including:
The U.S. Embassy
The Ministry of Youth
Al-Amiri Diwan KAFO Project (Kuwait's Achievers for Future Opportunities)
AIESEC in Kuwait
Kuwait Voluntary Center
Safira CSR
Let's Help Kuwait
Training Gate International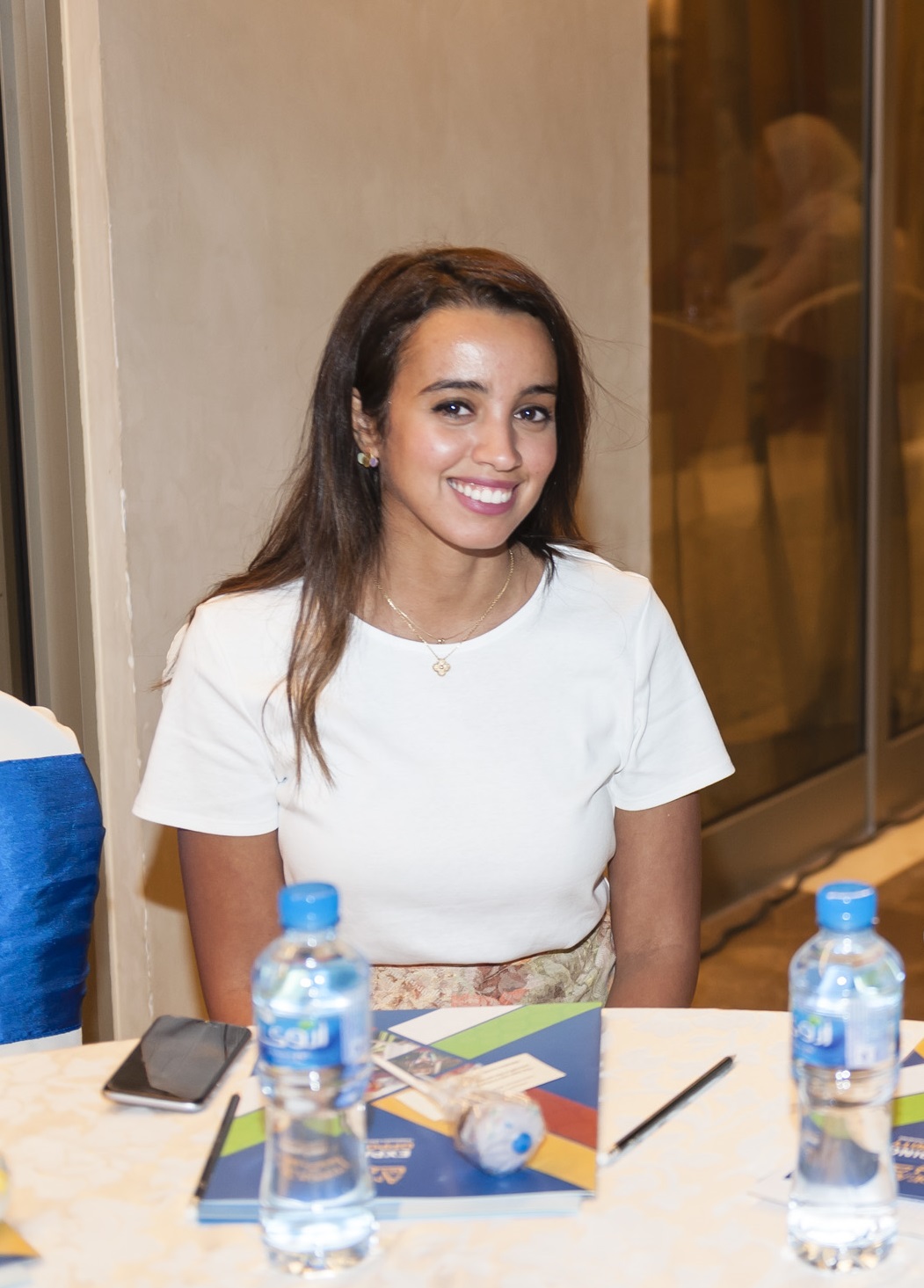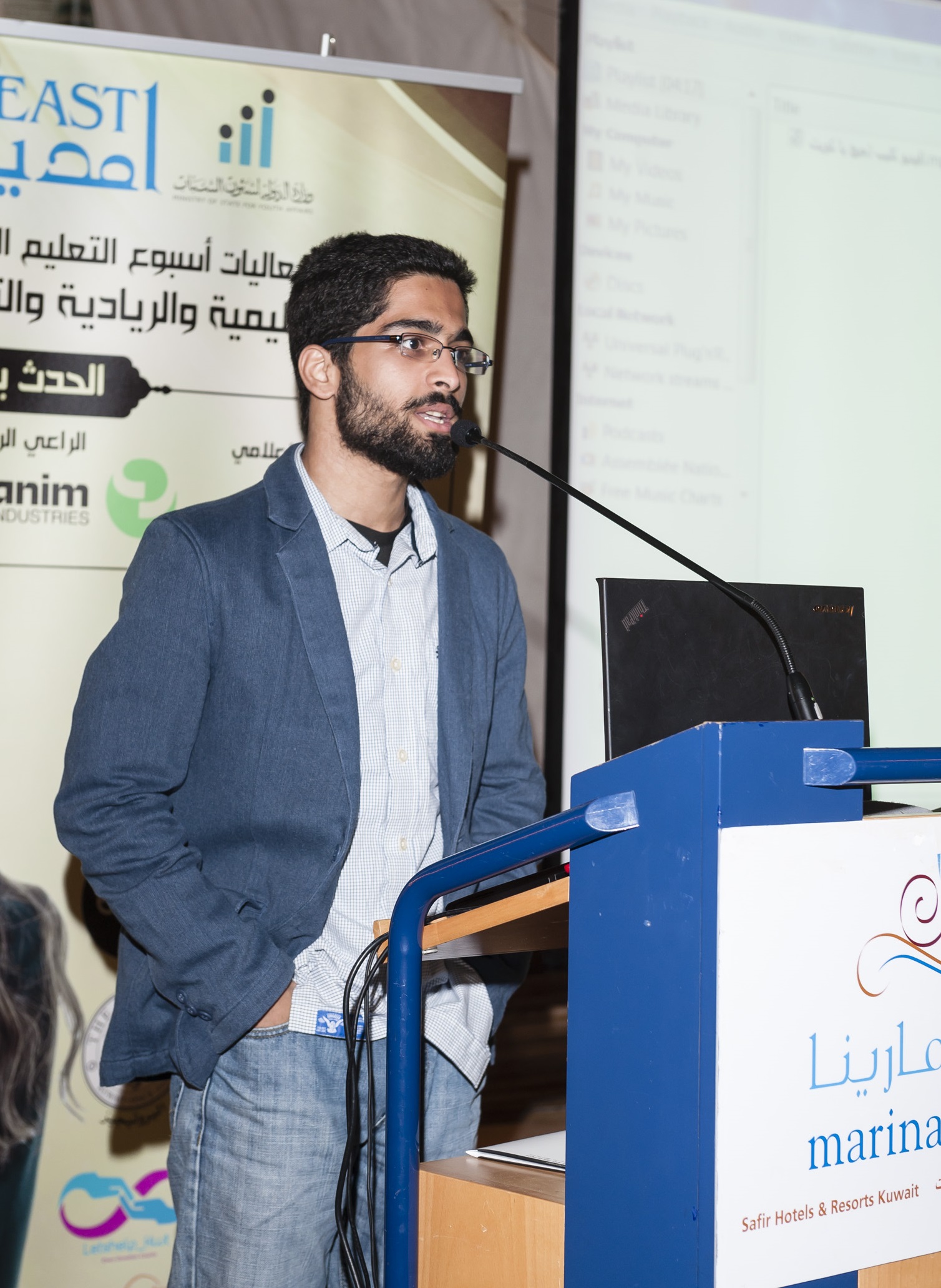 Photos (left to right): Danah Hamadah (YES 2005 - 2006) representing the Proteges Organization; Hassan Arab (YES 2011 - 2012) talking about his experience on the YES Program.

The YES Alumni worked hard to promote the event. They announced it at their schools and released an invitation to the public in local newspapers. 150 people attended, included those interested in education, entrepreneurship, and volunteerism. Saleh Al-Furaij (YES 2015 - 2016) served as the host of the event; he presented all the speakers and explained the goals and application process of the YES Program.
For funding, the YES alumni approached several companies and organizations to help sponsor the event by providing press coverage, photography, invitations to the public, and souvenirs at the event. Two companies, Al-Ghanim Industries and Gulf Bank gladly sponsored the seminar as part of their initiatives to empower youth.
At the end of the event, five alumni spoke on a panel of "Youth Achievers". They shared their experiences on the YES Program and how this educational and cultural experience helped them to make unique achievements in their lives.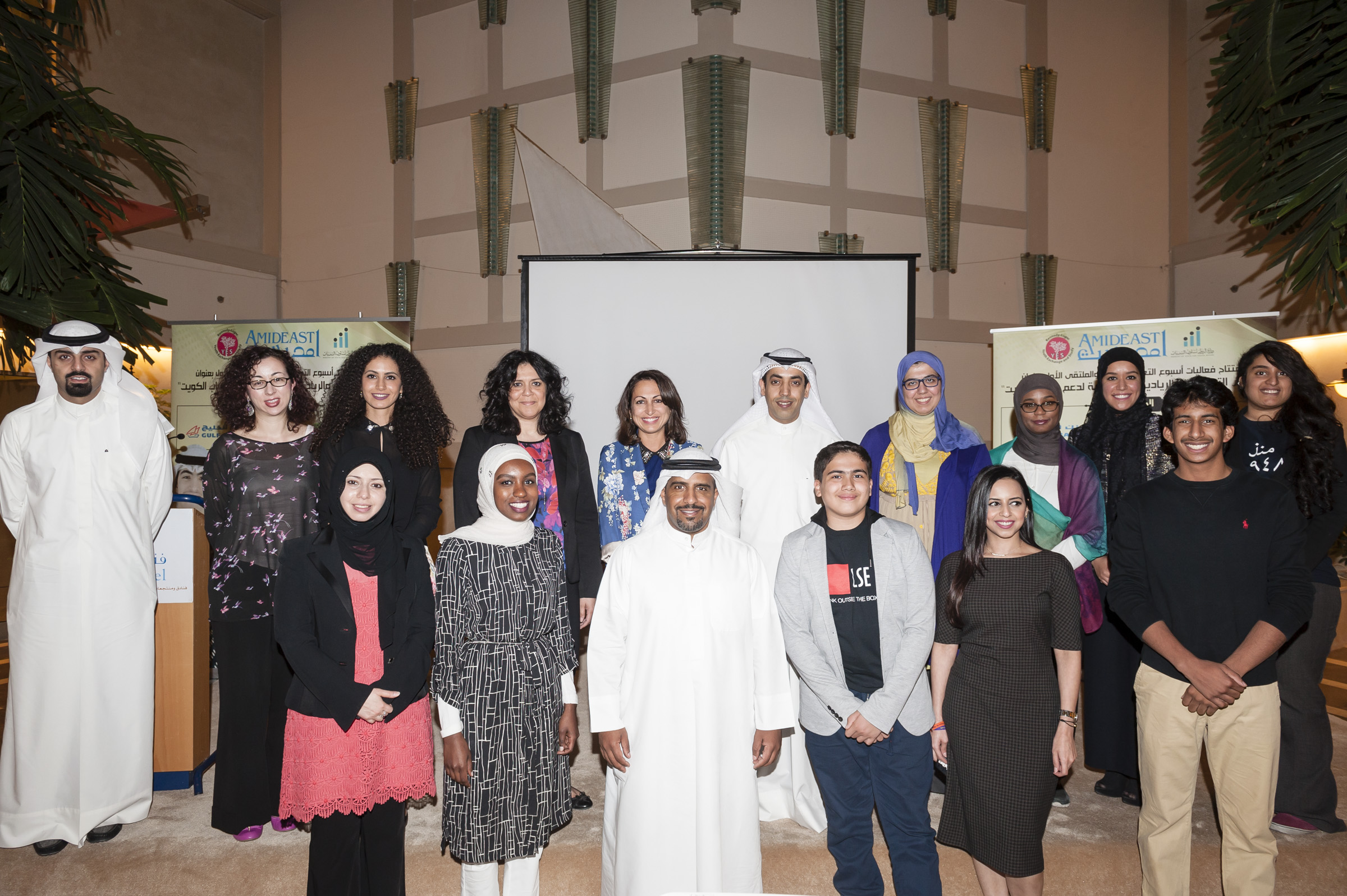 Photo: All of the guest speakers from the seminar
Check out the press coverage of the seminar here!
---