---
March YES Students of the Month: Karine Alkhatib and Mahmoud Elbeh
May 15, 2017
March YES Students of the Month, Karine Alkhatib and Mahmoud Elbeh, are exemplifying what it truly means to be YES Ambassadors!
Karine Alkhatib (YES 2016-2017, Lebanon, hosted by PAX in Mabel, MN) is an A+ student at Mabel-Canton High School in Mabel, MN. She enjoys her demanding schedule of classes in art, speech and creative writing, chemistry, anatomy and physiology, trigonometry, calculus, band and choir, and U.S history. Through all of it, her polite and helpful demeanor has impressed her principal and teachers.

As far as extracurricular activities go, Karine wants to experience them all. She is active in student council, knowledge bowl, drama club, chess club, cheerleading, speech competitions, band, choir, and softball. She is also on the yearbook and prom committees.
Karine is very skilled in persuading and engaging her peers. During her speech on "how to belly dance," three brave volunteers from her class stepped up and enjoyed copying Karine's dance moves. Karine also persuaded her fellow cheerleaders to integrate belly dancing into their winter performance and her idea to have an "Arabian Nights" theme for prom won her class vote!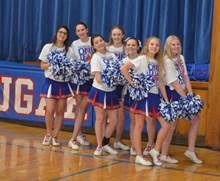 Karine is also a budding artist. She won leading parts in two school plays and was nominated by her chorus teacher to be a part of the Dorian Vocal Festival held at Luther College in January. Recently, her paintings "Flight for Freedom" and "A Woven Basket" were selected for a regional art show and displayed at the Lanesboro Arts Galleries. Her paintings were even selected as the art for the event's promotional posters. At her school's spring band concert, Karine was chosen to perform a clarinet solo.
Despite her busy schedule, Karine finds time to spend with her host family. She can regularly be found in the center of her family's home doing homework, cooking delicious Lebanese food, or simply hanging around for conversation and laughter. "Karine was warm and friendly from the moment we met her," said her host mother. "We knew we were going to have a good year with her."
In her community, Karine has shared her culture though presentations in her social and academic clubs. She has completed more than 155 hours of community service, including volunteering in the after-school program, helping the kindergarten teachers after school, and playing one of Santa's elves at a Christmas event in her town's community center.
Mahmoud Elbeh (YES 2016-2017, Egypt, hosted by Aspect Foundation in Thornton, CO) is a student giving 150 percent during his exchange year in Thornton, CO. He was already an accomplished athlete when he came to America, winning silver medals in the duathlon in four international competitions. At 16, Mahmoud became the youngest Egyptian to complete a marathon. When he arrived at Mountain Range High School, Mahmoud joined the cross country and track teams, where he broke the 1500m and 3000m indoor track records. He was named most valuable runner of his cross country team, and received an academic all-state honorable mention and a varsity athletic award.
Mahmoud competed in the DECA (Distributive Education Clubs of America) marketing competition and advanced to the state-level competition in Colorado Springs. He also participated in the Workshop for Youth Leaders in English Teaching (WYLET) in Washington, DC.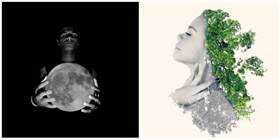 To the left: Mahmoud's photographs from a recent competition.

In addition to being a great scholar and athlete, Mahmoud is becoming a talented photographer. He even received an honorable mention from a scholastic art competition in March for his photography.
With 100 community service hours on his resume from school, his local church, and other projects, Mahmoud has been busy taking full advantage of his exchange year by trying new things, making new friends, exploring his many talents, and just enjoying his YES experience. "He is a great leader and example of the best possible exchange student. He tries to be humble about it, but always rises to the top," said his local coordinator, Susan Erker.
According to Mahmoud, the exchange experience is all about exploring new areas and meeting unexpected challenges. "That is what makes it unique and unforgettable," he wrote, "because by every challenge, you are going to learn and build something deep inside you that makes you better and better." His advice for other exchange students? "DON'T SAY NO, because you are here to say yes and try things that you didn't try before."
Congratulations to both of our amazing March students of the month!
---