---
Poetry Slam Gives a Voice to the Struggles of Youth
December 12, 2016
By Visar Zeka, YES 2014-2015, Kosovo, hosted by AYUSA in Prosper, TX
"What is the issue in your country that is keeping you awake at night?" is the question that was answered in 13 creative ways by young, talented poets from Kosovo and Albania, selected to perform their poems in front of nearly 200 people on December 4, 2016, in the second edition of Kosovo Slam Poetry organized by YES alumni in Kosovo.
After working hard to prepare through a pre-event workshop, courage was the final element the poets needed in order to go on stage and give life to their poetry - not an easy task, especially since this involved addressing their peers on issues including sexuality, gender, sexual harassment, oppression, and love.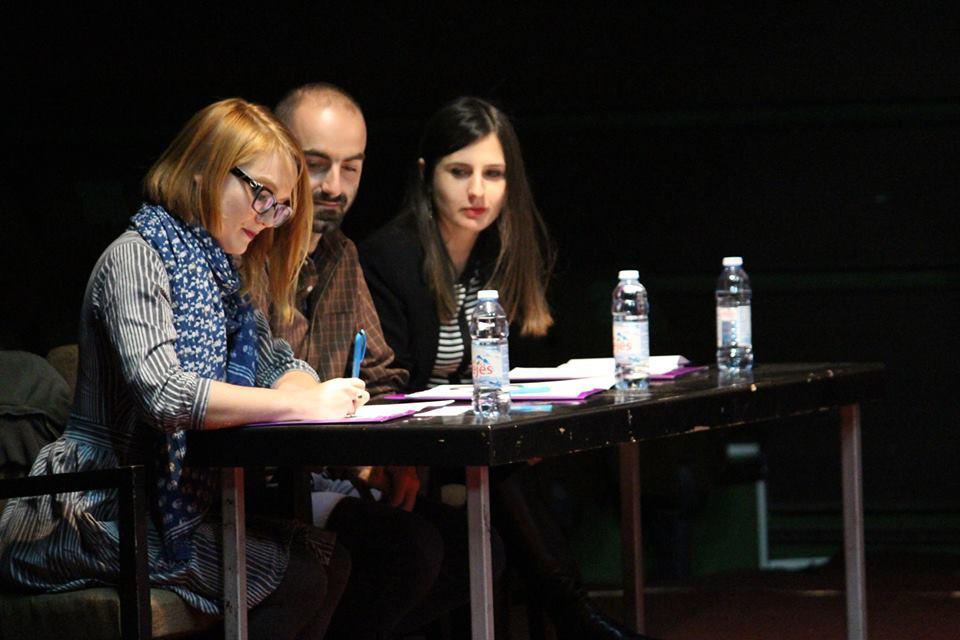 "Your ashes may become pepper spray for the ignorant./ And no, I don't mean ashes as in your body /burned, not buried, you know?/ I mean ashes as in burned while you were alive, you know" were the words slammed by this year's winner, Lindon Krasniqi. According to our jury members - Peace Corps Volunteer Kate Wallner, writer and journalist Arber Selmani, and writer Dafina Halili of Kosovo 2.0 - Lindon's words offered the truest answer to the question that was at the heart of the Poetry Slam.

The Kosovo Slam Poetry team believes that the first step in solving a problem is knowing what the problem is and talking about it. Seeing these talented poets share their points of view with the audience, we can say that they successfully made that first step. YES alumni from Kosovo feel excited about this second edition of Kosovo Slam Poetry because the event has already become a tradition, and we are confident that it will grow in the future.
This event was organized by Visar Zeka (YES '15), Erris Boshnjaku (YES '16), Dea Sarqini (YES '15), and Rine Fetahu (YES '14) with support from a YES alumni grant.
---