---
Public Health: Healthy Living, Healthy Families
March 22, 2016
On March 5, 2016, over 40 people from different backgrounds came together at the Radisson Blue Hotel and Resort in Doha, Qatar to discuss something that affects us all – our health.
YES 2015 alumni Hanife Kocacinar (hosted by FLAG in Shelbyville, IN) and Mohammed Al Biltaji (hosted by AYUSA in San Antonia, TX) worked closely together to organize the big event. In a special form of YES symbiosis, they highlighted the skills of YES alumni Ahmed Saleh (YES '09 hosted by YFU in Matthews, NC) and Ahmed Wafy (YES '13 hosted by AFS in Cumberland, ME) as presenters and the tech team.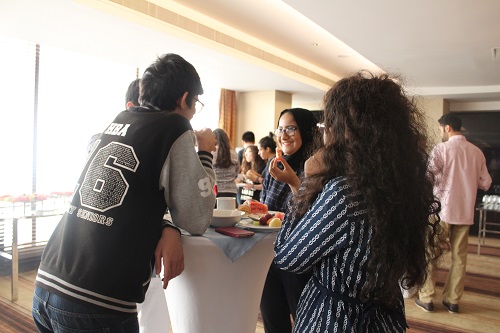 Photo: Seminar participants enjoy a healthy snack break.
The event also brought in outside presenters, including Dr. Shahrad Taheri, Eve Ogden Schaub, Dr. Katie El Nahas, and Professor Tim Cable. These health experts shared powerful information to help participants improve the quality of their lives and make positive impacts on the health of their communities.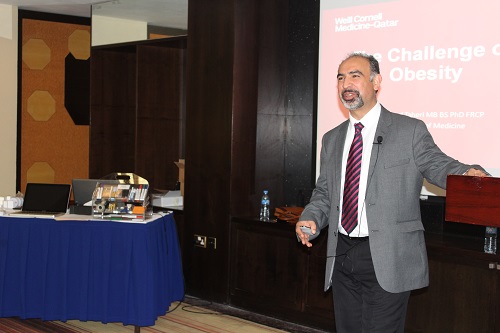 Photo: Dr. Taheri delivers a talk about the public health challenges of obesity.
Photo: Seminar participants pose together at the end of the event.
---