---
Reading and Writing in the West Bank
January 3, 2017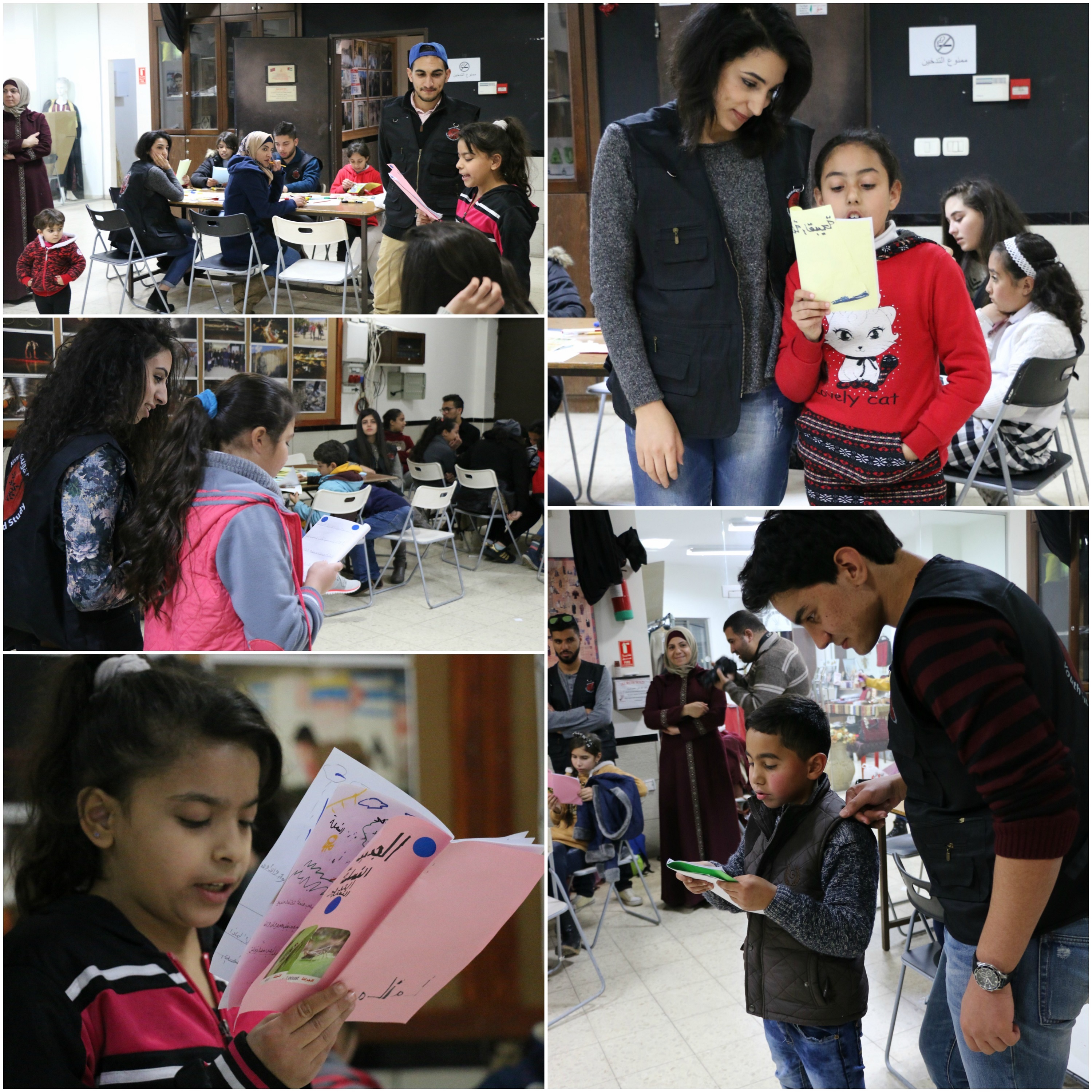 Photos: YES alumni help kids present their stories and artwork.
To encourage younger Palestinian generations to read more and to get engaged in the culture of writing, 14 YES alumni in the West Bank decided to dedicate the month of December to promoting a culture of reading. To start, the YES alumni organized a book drive that focused specifically on children's books. They donated their own books, and Ahmad Ladadweh (YES 2012-2013, hosted by PAX in Shaftsbury, VT) visited bookstores, libraries, and municipality facilities in Ramallah to ask for donations. Their teamwork led to the collection of over 180 books.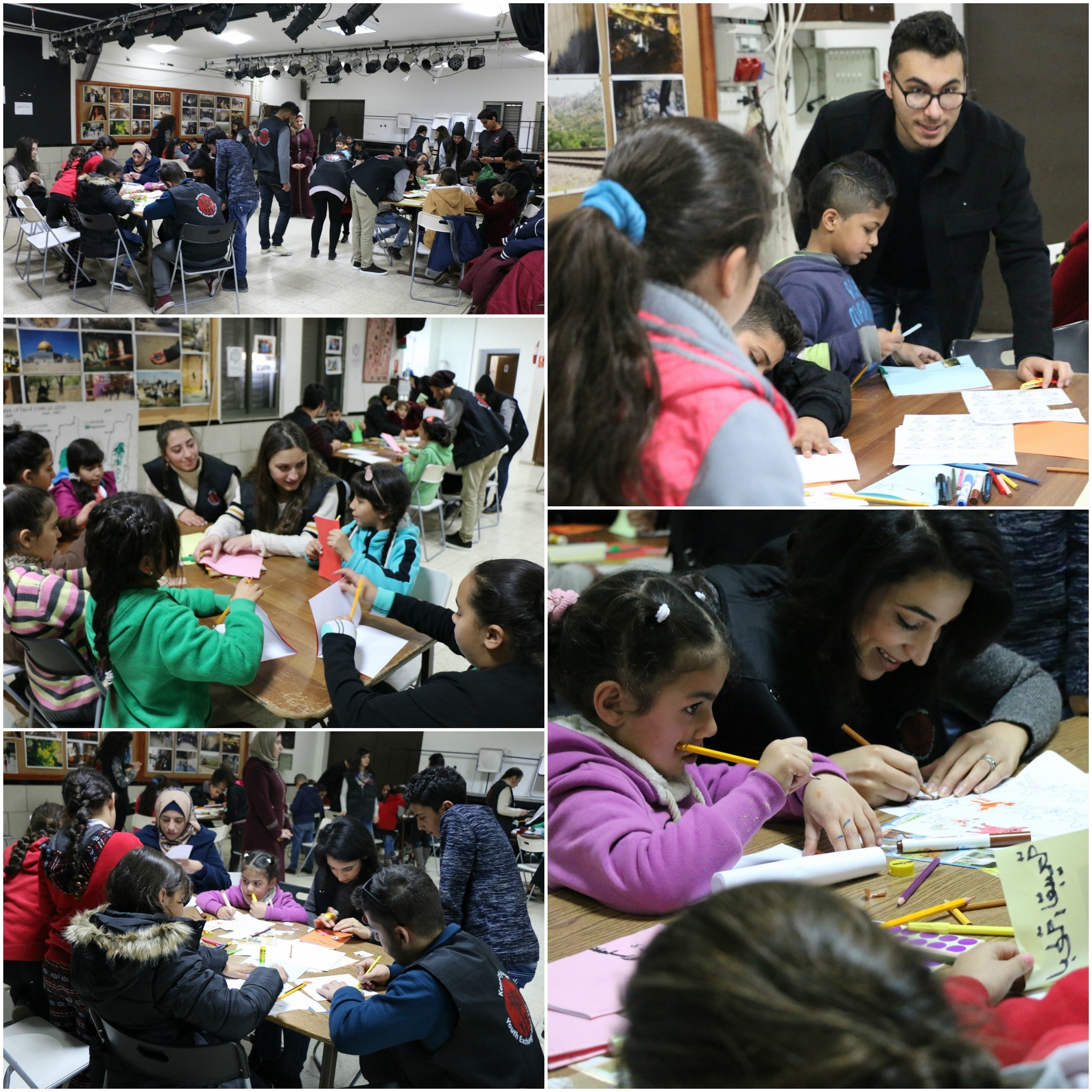 On December 30, 2016, the YES alumni visited the Al-Rowad center at Aida Refugee Camp in Bethlehem to donate the books from the book drive to a library. During their visit, alumni organized a short-story writing workshop for 45 refugee kids at the center. The YES alumni worked with the kids in small groups in order to help them create short stories. The kids were given arts and crafts supplies to create imaginative short stories that were truly works of art.
At the end of the activity, the children were so proud of their creations that most volunteered to present their projects to the rest of the group! They read their stories out loud and displayed their art work.
The kids and the staff at the center showed gratitude and excitement throughout the event. All of the 14 YES alumni also enjoyed the project. Miral Albandak (YES 2015-2016, hosted by Ayusa in Mesa, AZ) explained,"It was so much fun and a very successful event!"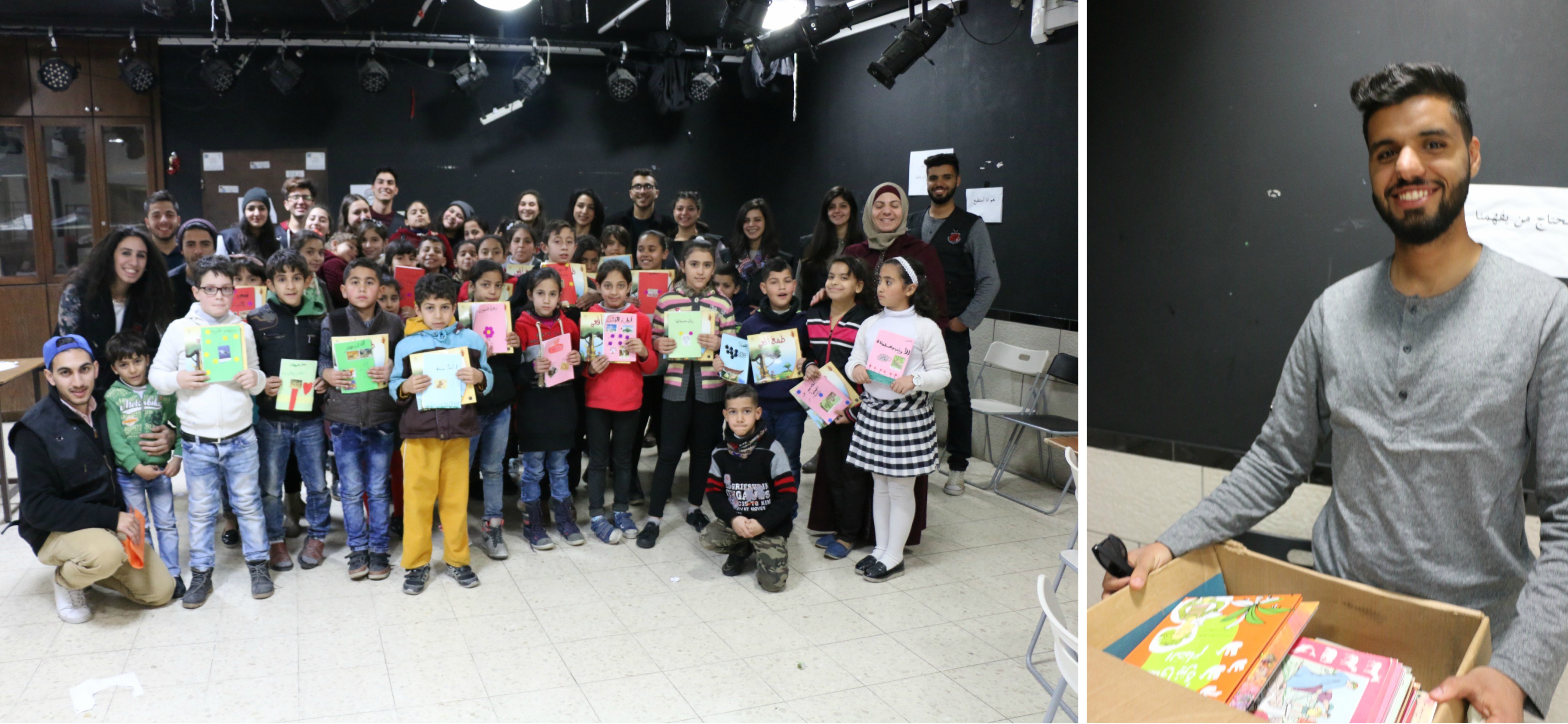 Photos, left to right: The full group of alumni and kids at the reading and writing event. Ahmad Ladadweh (YES 2012-2013) with some of the donated books that he collected.
---