---
6 Ways YES Alumni Promote Youth Education and Literacy
October 20, 2016
In the spirit of International Literacy Day, alumni focused their efforts on youth education and literacy projects this past September!
1. Reading Marathon in Tanzania: To commemorate International Literacy Day, James Chungu (YES '13) organized a reading marathon for primary school children at the public library in Njombe. The goal of James' project was to increase the number of young people attending the library's after school reading programs (pictured above). YES alumni and volunteers visited local primary schools to invite youth to sign up for the week-long competition. The student with the most read books at the end of the week was awarded the grand prize of a backpack, a new pair of shoes, and ten books (pictured below). As the attendance number at the library continues to increase daily, this project will definitely have a long-lasting impact on this community!
2. Creating Educational Materials for the Visually Impaired in Malaysia: Celine Yew Lean (YES '14), a visually impaired YES alumna, started an initiative to produce holistic educational materials for visually impaired students at the Setapak Special School for the Blind in Kuala Lumpur. Over the course of four sessions, YES alumni volunteers will create special lesson materials for the students under the instruction of Celine, while also learning about blind culture (pictured below). With the first session completed, Celine is already helping YES alumni to understand the realities of education for the visually impaired in Malaysia!
3. Telling Stories in Bosnia and Herzegovina: YES alumni joined forces with current YES Abroad students for an entertaining children's story time session at the American Corner in Banja Luka. The alumni and YES Abroad students took turns reading and acting out stories from popular children's books for an audience of nearly 45 parents and children (pictured below). Afterwards, children spent time drawing characters from the stories and creating pictures of who they would like to be when they are older. A surprise guest at the event was Katherine David-Fox from the U.S. Department of State. Great job showing young students that learning is fun!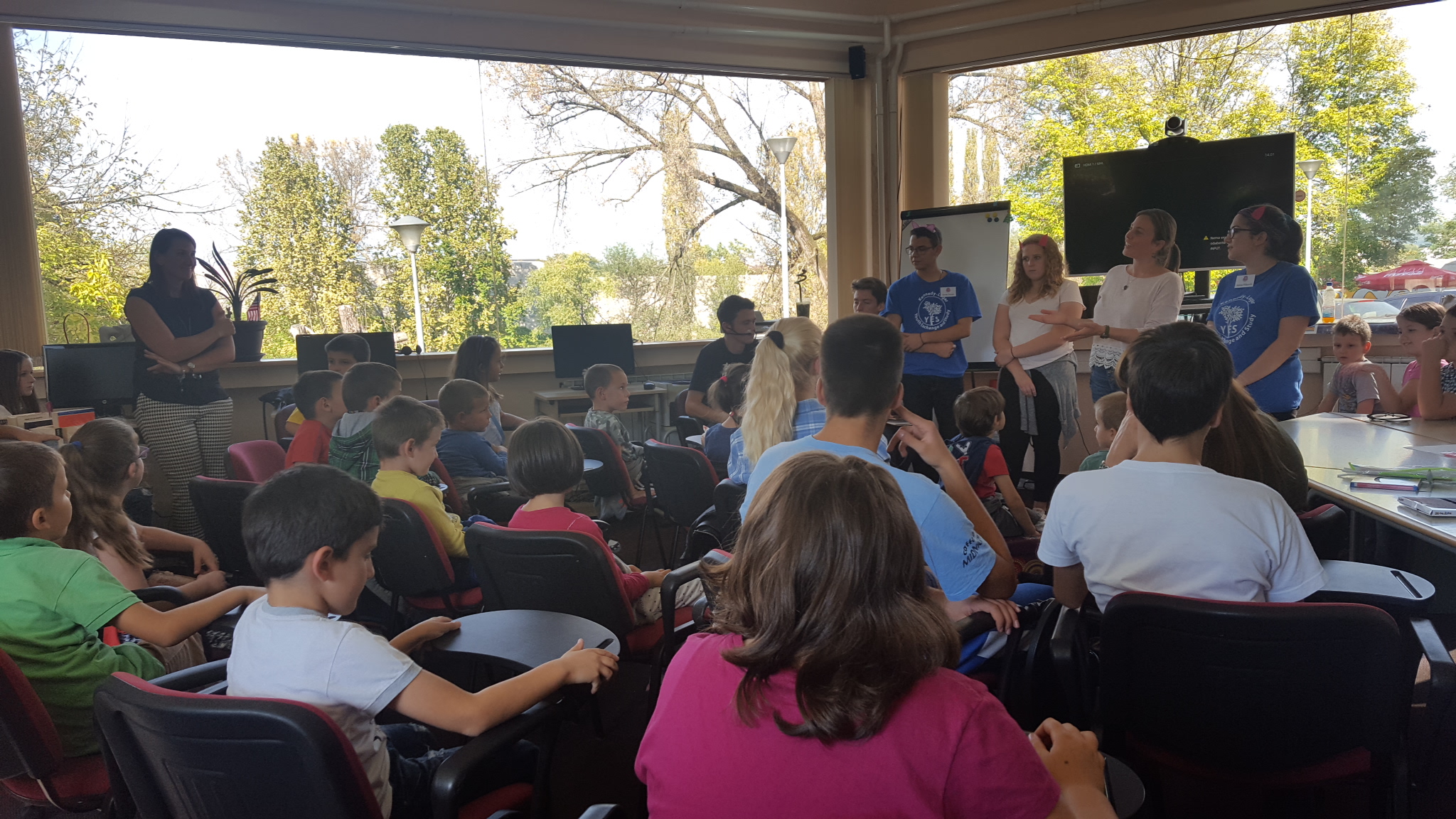 4. Collecting Books in Cameroon: With the goal of promoting literacy and increasing awareness about the importance of education, six YES alumni organized a book and textbook drive in the city of Dschang to benefit underprivileged students at the Government Bilingual Practicing School Dschang. After collecting donations from family and friends, the alumni were able to donate books and other school supplies to 45 students (pictured below). The project was such a success that alumni hope to provide enough books for 100 students next year. We can't wait to hear about how this program continues to grow in the years to come!

5. Providing School Scholarships in Sierra Leone: Tamba Abdulai (YES '14) founded the Tamba Scholarship Foundation in 2014 to support the education of underprivileged students in Sierra Leone. Throughout the past year, Tamba has reached out to members of his community both in Sierra Leone and the U.S., and has also used online fundraising, to raise money for his foundation. Thanks to Tamba's efforts, 67 students will receive scholarships this year that will cover school fees and supplies. We're so excited to see Tamba's project expand and reach even more students!

6. Teaching the Alphabet in Morocco: Oumaima Zenati (YES '16) has only been back in her home town of Agadir for a few months, but is already finding ways to give back and inspire other students in her community. After gathering unused books and notebooks from her family and distributing them to local primary school students, she spent time teaching the youngest students the Arabic, French, and English alphabets, and also tutored older students in her community in physics and science (pictured below). Oumaima certainly understands the "ABCs" of giving back to her community!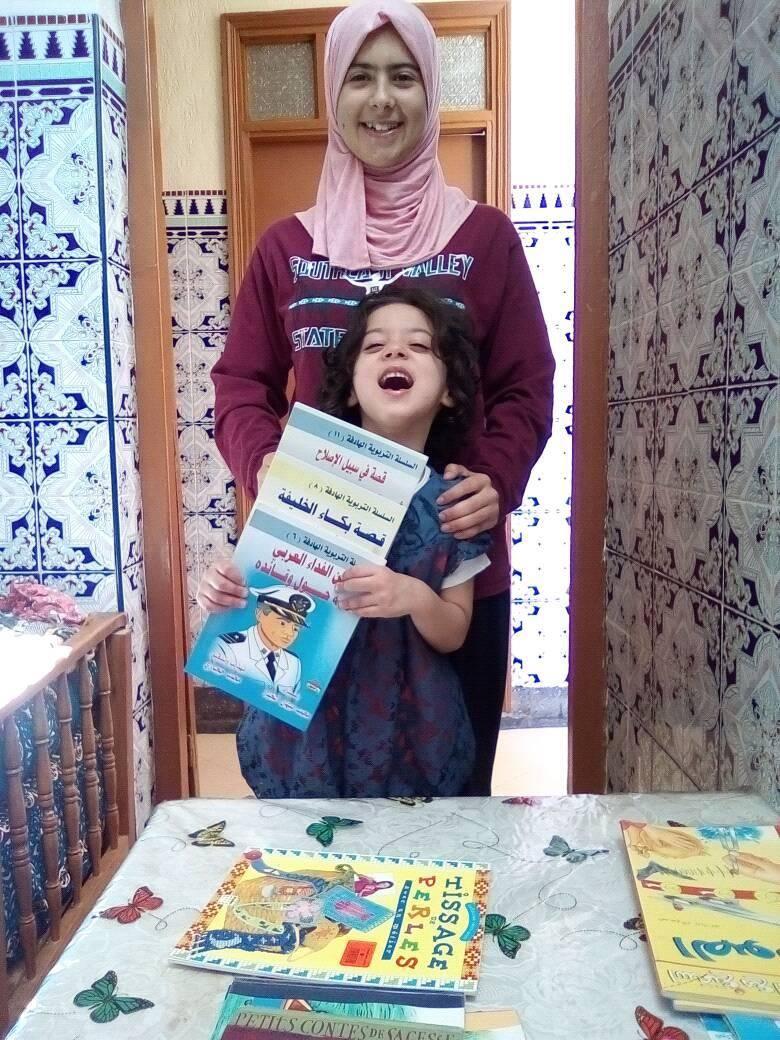 ---