---
Workshop for Effective English Teaching and Speaking
September 7, 2017
By Emmanuel Godfrey (YES 2015-2016, Liberia, hosted by AFS in Cumberland Center, ME)

Hello, my name is Emmanuel and I am a YES alumnus and a participant of the Workshop for Youth Leaders in English Teaching (WYLET) held in Washington D.C. My perception of making a difference and influencing positive change in my community has changed because of my participation in the YES program. I used to think that country development could only be achieved through the government; and that ordinary citizens were supposed to sit and wait for the government to act. My exchange year helped me realize that these are not the thoughts of a leader or someone who wants to make a lasting impact. I was truly astonished and amazed at how much Americans view volunteerism and individual initiatives despite the U.S. government contributions to peace, security, development, equality, etc.
As a Liberian attending school in America, I had to step outside of my comfort zone. This meant letting go of my shyness and the "wait-and-see" attitude. I needed to put on new suits: the suits of volunteerism, self-initiatives, transformation and change. These new suits helped me get to know my real self and what I am capable of contributing to the development of my country. After participating in the Workshop for Youth Leaders in English Teaching (WYLET), I started brainstorming how I could use the skills I gained from the WYLET workshop, my U.S community, and my U.S. school to impact my Liberian communities.
As a young man who wants to be the change he wishes to see in the world, l could not sit and watch others create change. I wanted to be proactive in community development and recognize and resolve problems, particularly related to the Liberian education system.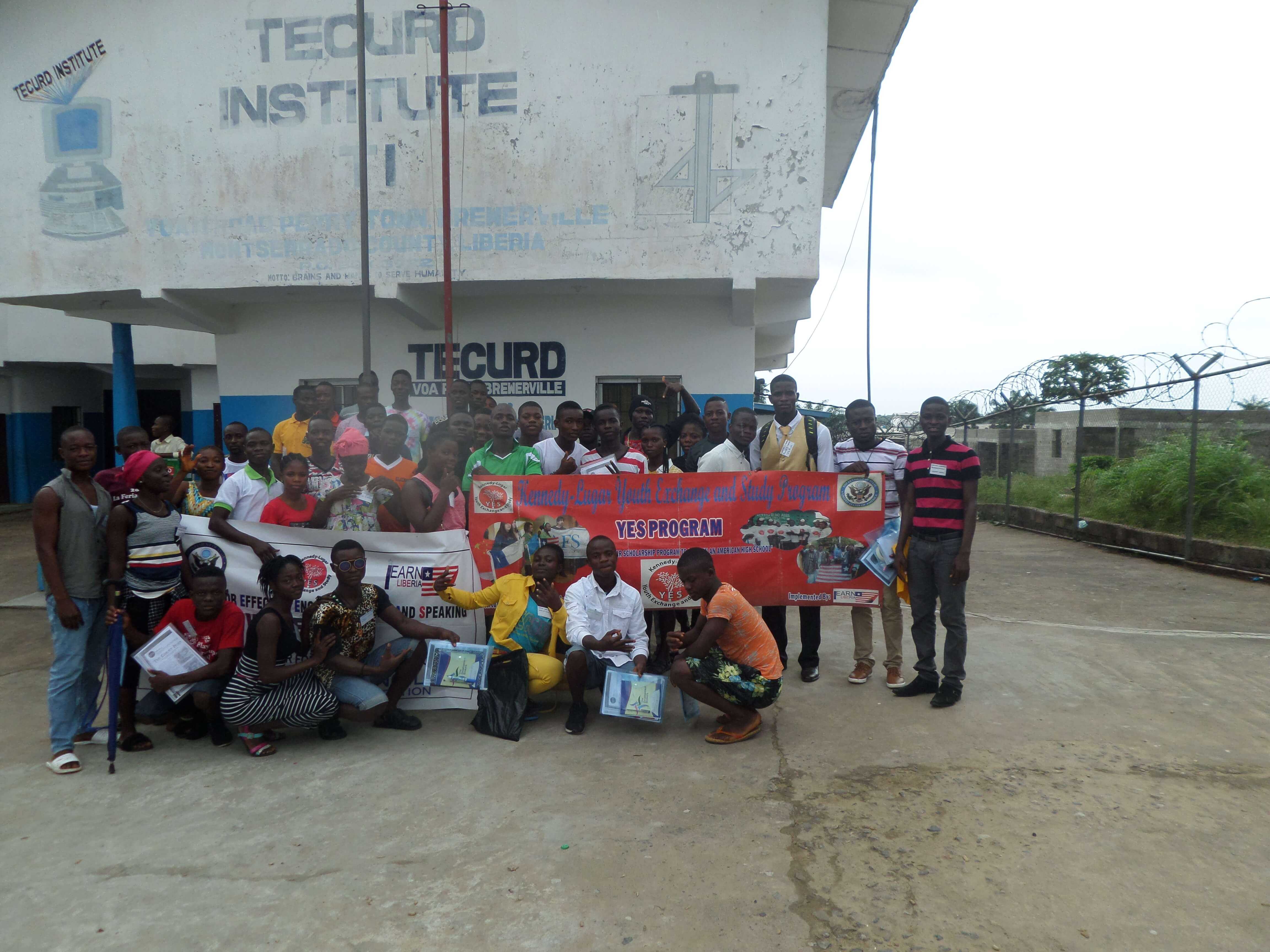 For many years, Liberian students have performed very poorly on public tests such as the WAEC and University Entrances. As a change maker, I was moved to think of a solution to this problem. I wanted to reduce the number of failures on these tests and help my fellow Liberians achieve a chance at higher education.
When I arrived in Liberia in August 2016, I launched a teaching project called the Workshop for Effective English Teaching And Speaking (WEETAS). Seventeen teachers and 17 students participated in this project. The WEETAS workshop focused on public speaking, leadership, writing and teaching. WEETAS participants went on to help others in schools through school clubs.
The positive results of the first WEETAS training encouraged me to hold a second workshop during the week of August 21, 2017. The 2017 WEETAS English Language Tutoring Program (WELTP) was held at the Tecurd Institute for six days. WELTP was a great English language learning opportunity for students from schools in-and-around Brewerville City and lower Montserrado.
During the week, forty students learned new writing, reading, public speaking, leadership and test- taking strategies. I believe that the combination of these skills creates a solid educational foundation. This is the type of foundation I want for the Liberian education system.
The results of WEETAS and WELTP left me feeling accomplished and excited for the future. When I heard that three of the participants from the 2017 training stated their intent to create and run English clubs in their own schools, my heart was filled with so much joy. They gave me the privilege to help open the clubs in their schools. After the training, I received calls from participants inviting me to be at the opening of their English clubs. The Workshop for Effective English Teaching And Speaking is proud to say that at least five English clubs will be opened as of September 2017 and we plan on forming more clubs in schools throughout Liberia as the program grows.
---