---
YES Alum Educates Tanzanians About Animal Safety
August 4, 2017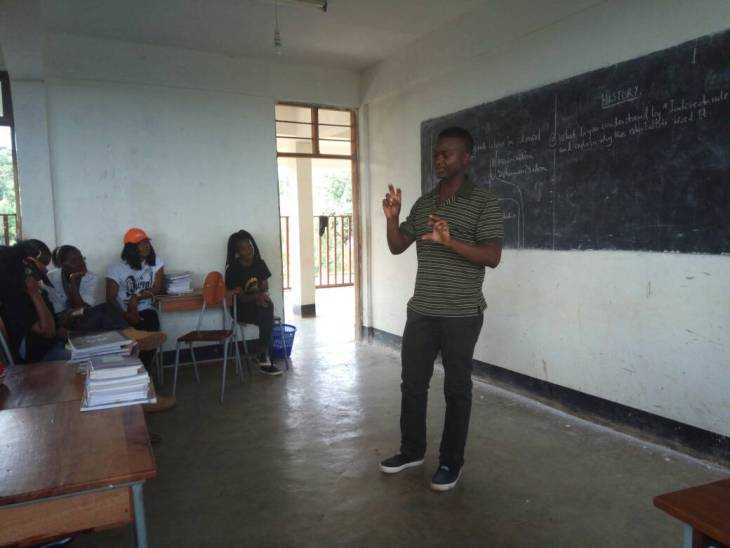 Bakari Mtili (YES 2011-2012, Tanzania) is currently serving as the secretary of the Tanzania YES Alumni Association and pursuing his bachelor's degree in wildlife management at the College of African Wildlife Management in Mweka, Tanzania.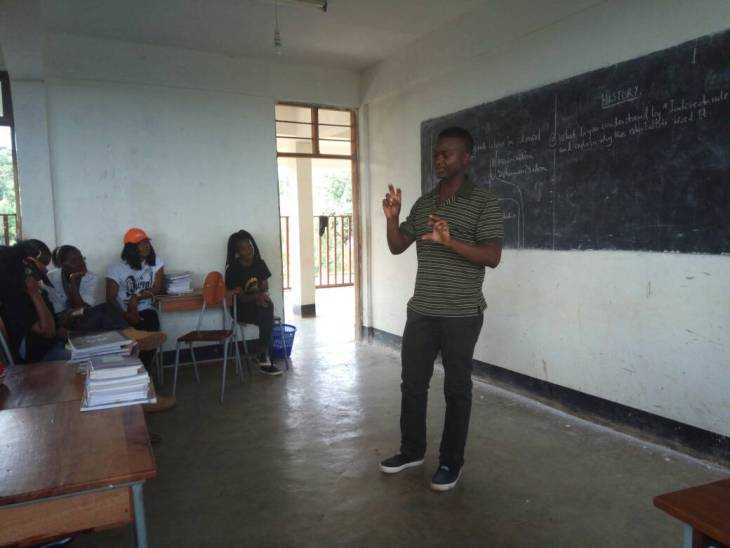 Mtili is a member of the Herpetological Society, which partners students from three of Tanzania's top universities - the College of African Wildlife Management, the University of Dar es Salaam, and Sokoine University of Agriculture - on a project to educate Tanzanians about reptiles and amphibians. These animals are often misunderstood, and the goal of the project is to increase education in herpetology and encourage cooperation between amateur herpetologists and professions.
The team, made up of students from the three universities, presents Herpetological Society Talks at secondary schools around Tanzania. The talks focus mostly on educating secondary students about snakes, dealing with snakes in a safe manner, snake encounters, and first aid regarding snakebites.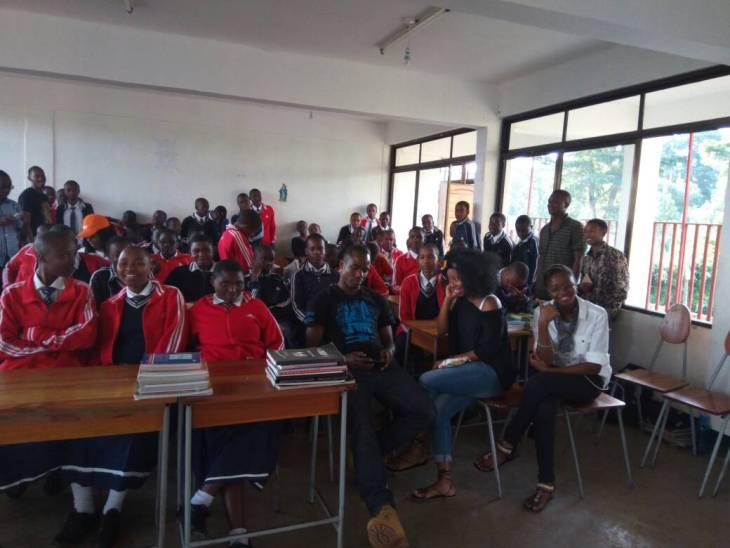 ---