---
YES Alumna Nominated for Leadership Grant
June 16, 2017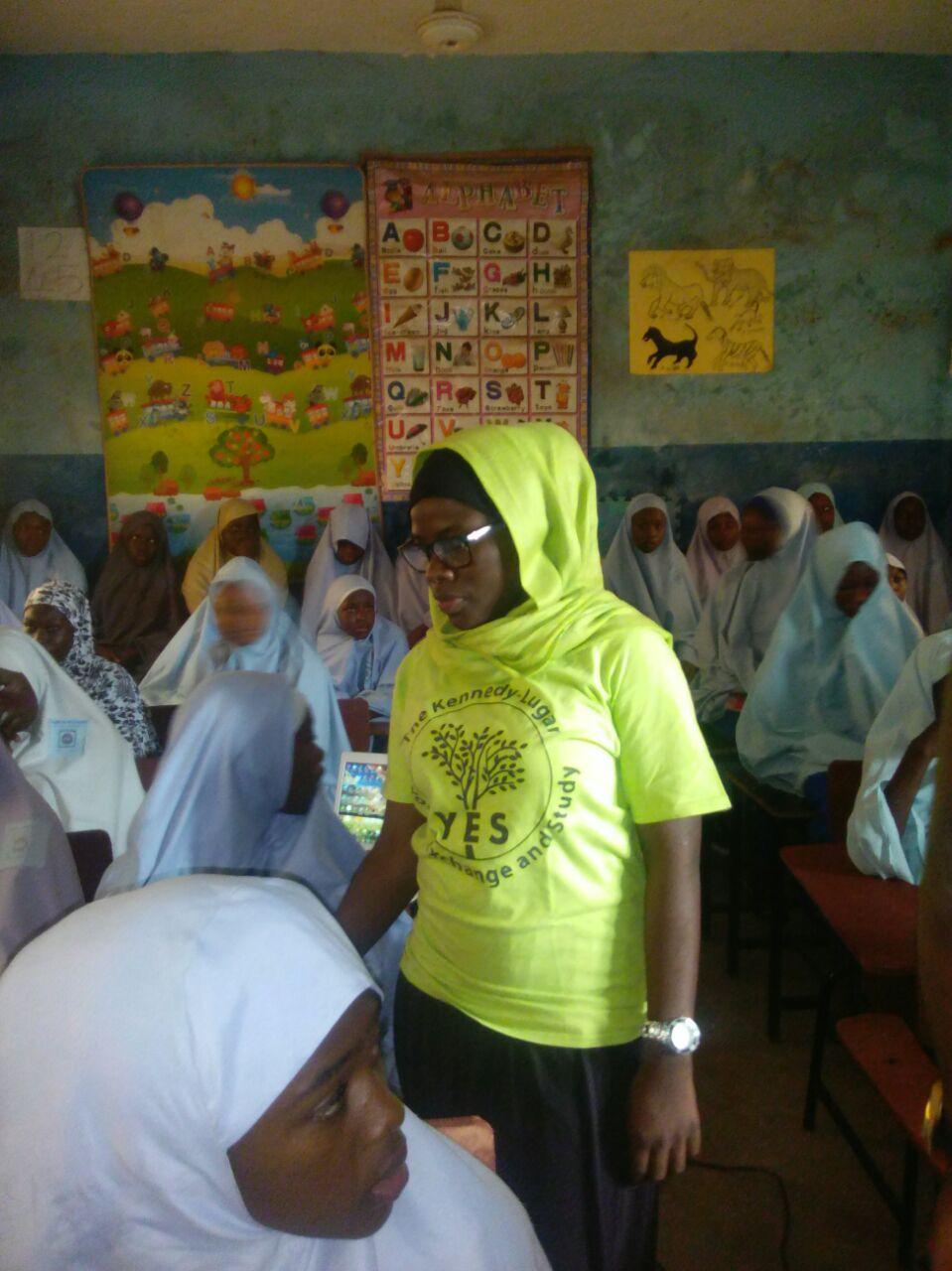 Aisha Waziri, (YES 2011-2012 Nigeria, hosted by YFU in Poughkeepsie, NY), was nominated for the 120 Under 40 New Generation of Family Planning Leaders grant. After returning to Nigeria, Waziri served in leadership roles through the YES Alumni Association of Nigeria and served as the deputy chairperson for the Young African Leaders Union. Currently, Waziri is a volunteer at the Centre for Girls Education in Kaduna State, Nigeria.
Waziri's passion for advocating family planning began after her 15-year-old friend died during childbirth. Her friend was removed from school at the age of 14 and married off. Waziri's goal as a family planning leader is to educate other families so they can make informed decisions about marriage and family planning.
"What also pushed my interest is the fact that I have come across a lot of young girls in rural communities whose dreams have been shattered due to early marriage or have been taken out of school and married off by their parents at a very young age, making them mothers at tender ages," said Waziri. "I feel if these girls and their parents are educated on sexual and reproductive health, they would have made informed decisions."
Waziri acts as a voice for youth in her community. She has worked to educate girls in secondary school about their sexual and reproductive health by establishing five health care clubs. This program of safe-spaces is called, "Leaders for Her Health," and allows young girls to discuss sexual and reproductive health. The program has reached more than 500 people across at least ten communities.
Waziri hopes to continue advocating at the grassroots level as well as nationally within Nigeria and on the global level. She plans to go into policy making because she feels that is where she can make an impact in the future.

Over 700 people were nominated for the 2017 award, of those 40 will be selected to receive a $1,000 grant. If Waziri is named a winner of the 2017 120 Under 40, she will receive a $1,000 grant to advance her work by collaborating with change makers in other countries to learn more about strategies she can implement in her own community.
Public voting for winners of the 120 Under 40 grant opened June 1, 2017 and will remain open until June 15. You can vote for Waziri here by creating a guest account. The winners will be announced in Sept. 2017.
120 Under 40 is organized by the Bill & Melinda Gates Institute for Population and Reproductive Health at the Johns Hopkins Bloomberg School of Public Health with sponsorship by Bayer. The project began in 2015 with the goal of selecting 40 winners in 2016, 2017 and 2019 for a total of 120 honorees. The organization celebrates and awards honorees from around the world with grants to further their work in the field of family planning.
~
IRIS Center is a nonprofit, non-religious organization founded in 1993 and located in Ames, Iowa dedicated to promoting international understanding, development and peace by connecting Iowans to communities worldwide. IRIS brings students, journalists, business people, educators, and government leaders to Iowa from Africa, Central and Eastern Europe, and Asia.
---