---
YES and Young Sustainable Impact
September 12, 2017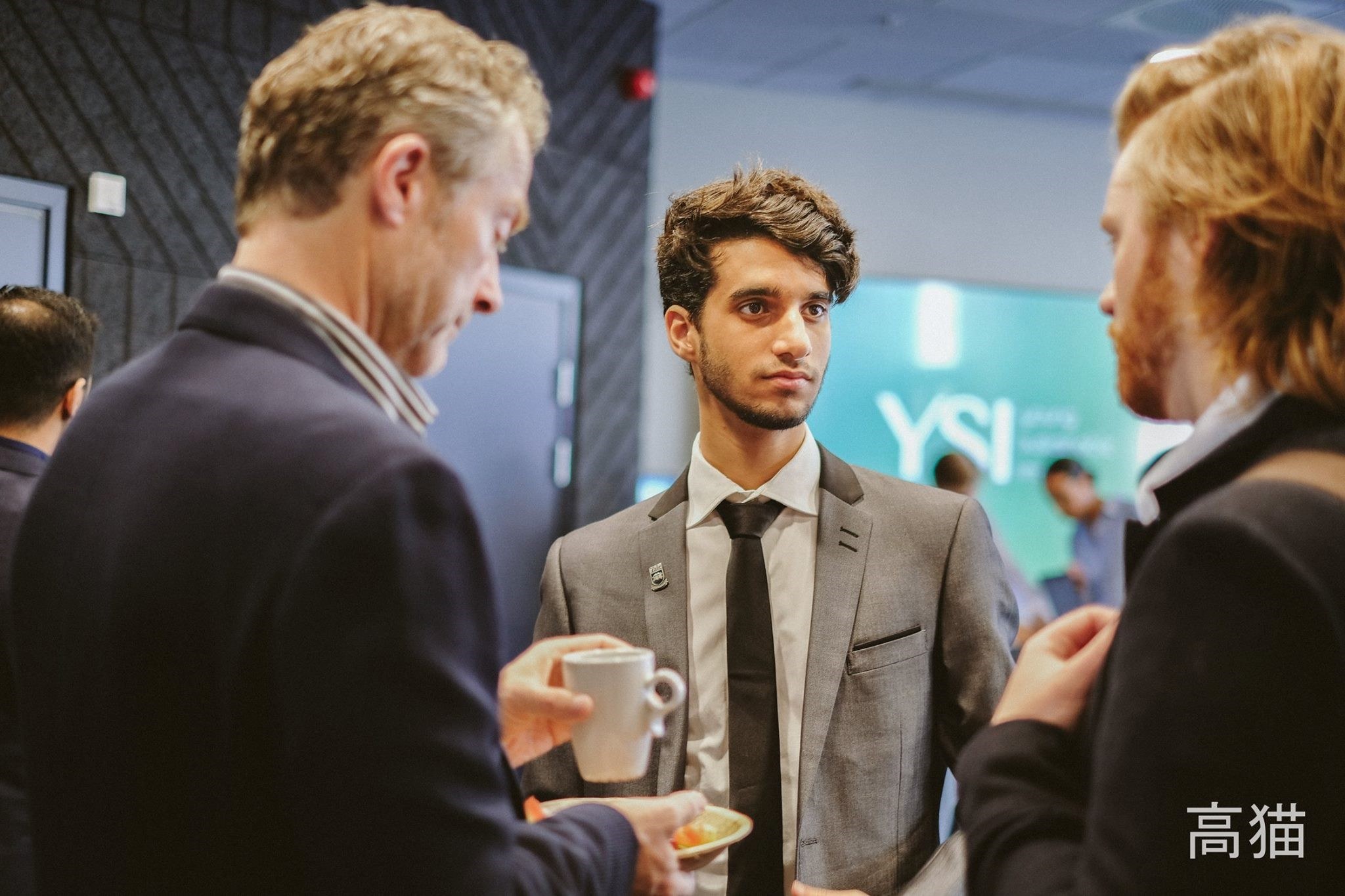 Photo credit: Cao Miêu
By Ahmed Farah (YES 2015-2016, Tunisia, hosted by AFS in Atlanta, GA)
It was midnight on April 1st, prime time for prankster emails and phone calls, which is why when I received an email from Young Sustainable Impact saying that I was selected out of over 10,000 applicants to be a part of their 25 under 25 cohort of innovators, it took me a while to process the acceptance.
Eventually, I did believe it. I freaked out, threw my arms in the air, and called my best friend to wake him up and yell over the phone to share this great news with him! However, I digress. Let me first explain:
YSI, short for Young Sustainable Impact, is an innovation program and startup incubator for youth from around the world. Its mission is to address the U.N.'s 17 Sustainable Development Goals through entrepreneurship. It provides its participants with the tools and resources they need to launch their social ventures.
My journey with YSI started with the online program. There I met the team with which I was matched: Rialda Spahič (a CS major from Bosnia), Junaid Gill (a software engineer from Canada), Eli Wachs (an econ and history double major at Stanford from the U.S.) and Sophia Lane (a gender equality activist from the UK). Over four months, we went through YSI's innovation program online, which included numerous iterations of ideation, pitching, business model designs and customer feedback. More importantly, we got to know one another's lives and interests.

When I was an exchange student in the U.S. from 2015 to 2016, I didn't have much of an interest for business. However, I loved starting new things so I became involved in pre- existing club and groups and helped start new organizations. There was so much to do and I wanted to fill my plate with all of it. I reached out to organizations outside of my own and took part in science fairs and olympiads. I also started a robotics group at my school! I left the U.S. with more determination and a drive to introduce new programs and clubs. When YSI came along, I was ready to jump on board and be part of it.

In August, all five teams flew to Oslo for two weeks for the hands-on program; meeting everyone there was simply amazing. There we were, 25 youth from 20 different countries with backgrounds ranging from engineering and design to marine biology and psychology. We were all poised to launch startups that would make the world a better place.
The accelerator in Oslo helped us take our progress to new heights. In a matter of two weeks, my team and I were able to conduct in-depth research, design a sustainable business model, meet with potential clients, and senior managers in some of the biggest companies in Norway, IT experts, data scientists, you name it. Out of all of this, Decdis was born.
Decdis is an abbreviation for DECreasing DISease. Our vision is to help make people healthy, happy and productive. We use data analysis tools and a proprietary machine learning algorithm to provide wellbeing insights and recommend proactive health measure recommendations to keep people fit, lift morale, and avoid preventable and infectious diseases and more.
By the end of the local program, we pitched to investors and members of the business community in the Oslo. The level of interest they had was humbling. More importantly, it made us more aware of our responsibility to go forth with the idea of Decdis and help people use the data that's already out there to live healthier.
This experience made me aware of the fact that entrepreneurship - or "earthpreneurship" - is the way to sustainability and that it's never too early to be an entrepreneur and make a change. The man who started YSI, Maiuran Loganathan, was 17 when he started the program. If anything, youth have an incredible energy and striking self-confidence that gives them an edge at entrepreneurial endeavors, not a disadvantage.

Ahmed Farah is a KL-YES alumnus from Tunisia. He was placed in Atlanta, Georgia with AFS in 2015/2016. Ahmed is currently in his second year of the IB Diploma Program in the American Cooperative School of Tunis under the school's Tunisian Leadership scholarship program.
All in-line photo credits to Vilde Media
---