---
A Real Family in America
January 3, 2017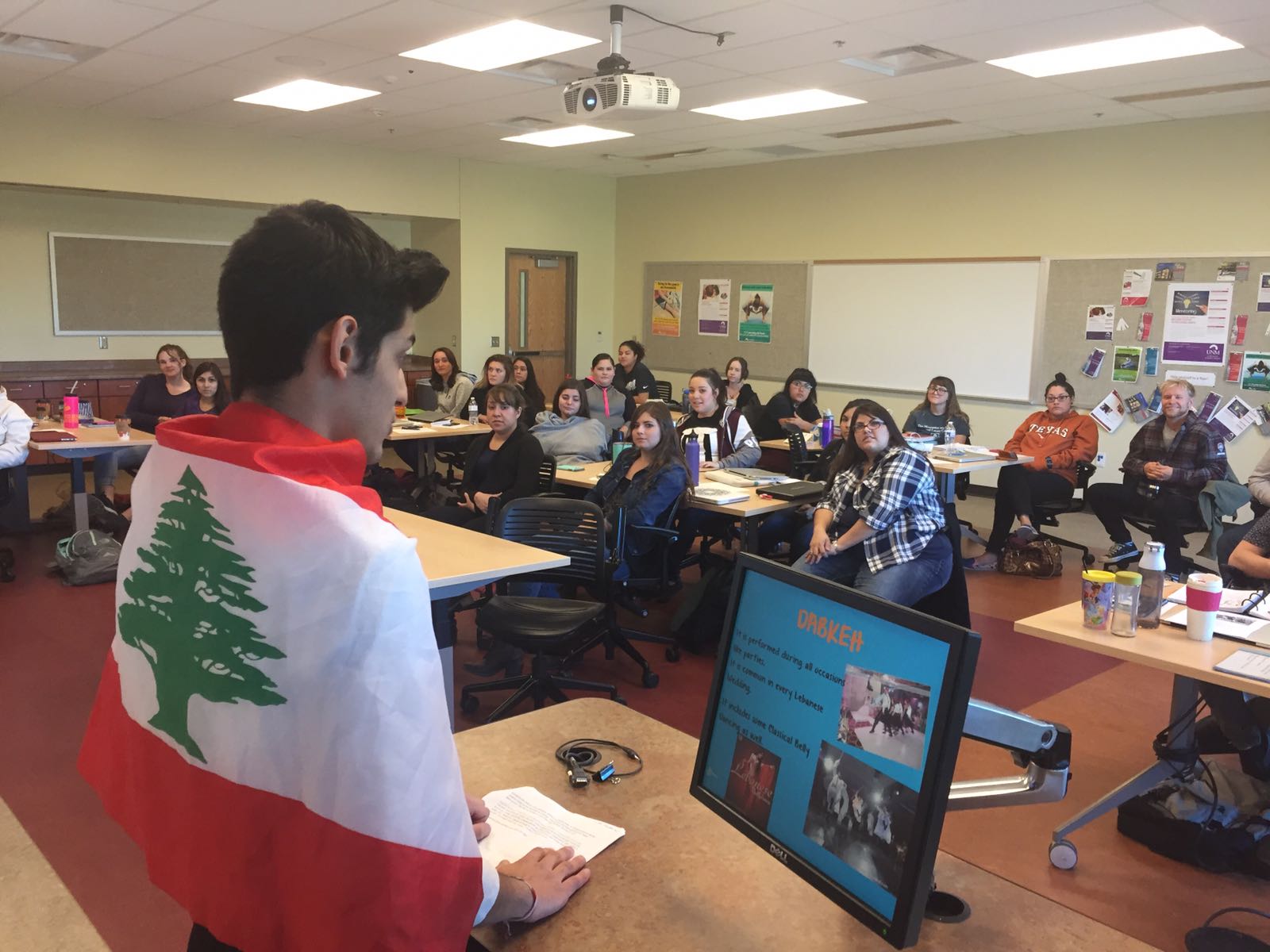 By Omar Saleh, YES 2016-2017, Lebanon, hosted by FLAG in Albuquerque, NM
Truly, a YES exchange is life in a year, as most people say.
I was the last person in my country to get a host family placement, which got my hopes down a bit. Just a few days before my departure, I got placed in Albuquerque, New Mexico. Now, after four months in the States, I can say that this wait was totally worth it.
My family is literally awesome. I'm now treated as a true family member. I cannot describe in words the feeling when they introduce me to people as "our son". I couldn't wish for better, and I feel the same way about my FLAG local coordinator.
I've tried lots of new adventures with my family and friends and I am taking advantage of every opportunity I get; I'm jumping into almost everything and trying new things. I started two new clubs at my school: dance and art.
I am leading the Dance Club and we did a performance at a school event. During IEW, I prepared a presentation and choreographed a Lebanese dance called Dabkeh. I presented it to my family and my school, as well as at my host brother's Boy Scouts troop, and to a university class! I was so proud of myself after getting great feedback from my audience. It felt amazing to hear people saying, "Lebanon is spectacular! We want to go there."
I've also been cooking my family lots of Lebanese food, and I was surprised to find out that they already knew some of the dishes! For Thanksgiving, I made tabbouleh, grape leaves, knefeh, and manakeesh; it was a great addition to my family's meal!
I'm so glad that I'm here today, being part of an American community and living with people I now truly consider to be a real family for me.
---