---
Millennium Volunteers: Building a Volunteering Spirit among Youth in Nigeria
November 21, 2016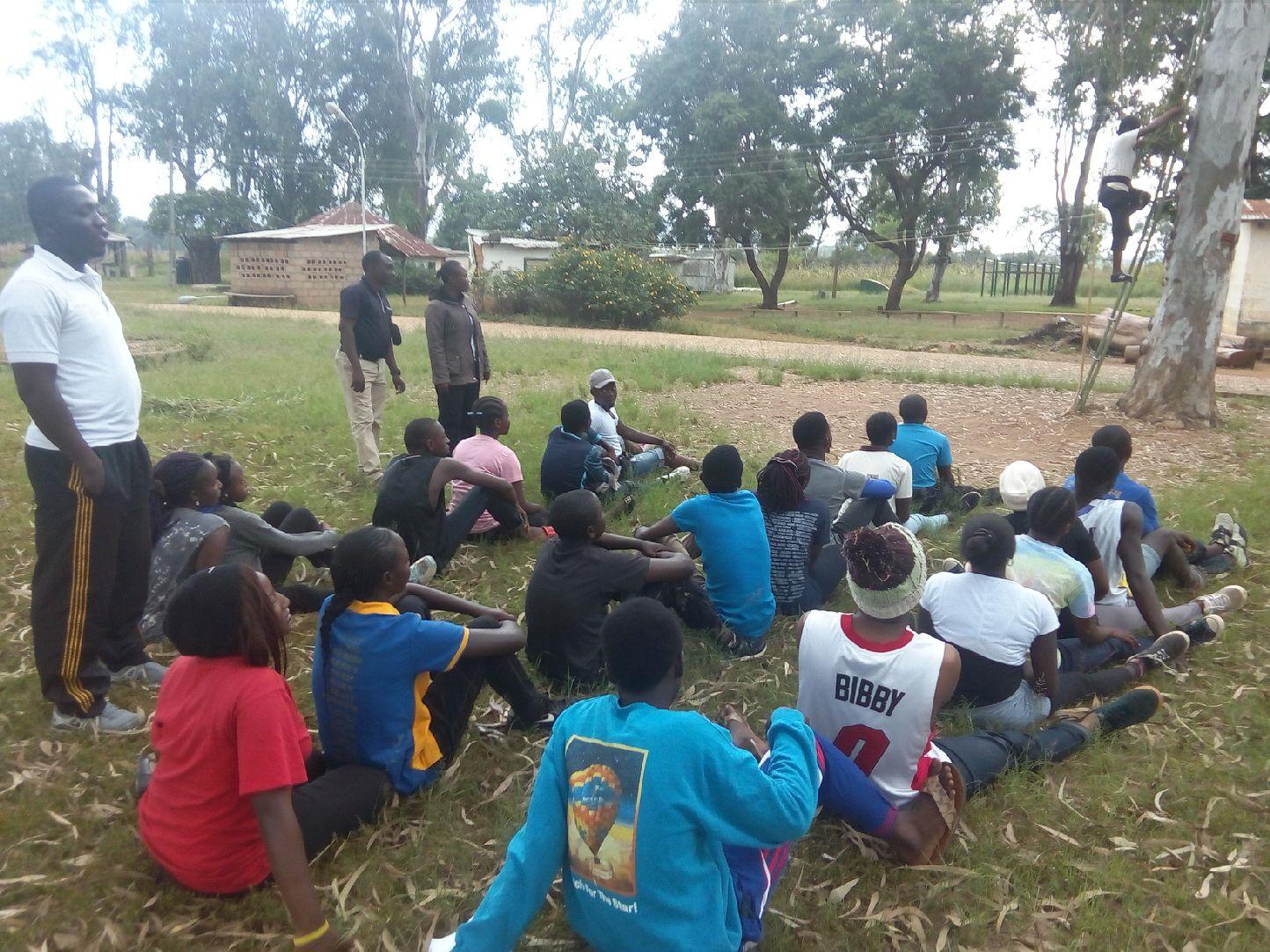 By Lukolm Nendi Solomon, YES 2005-2006 Nigeria, hosted by IRIS in Washington County, IA
My name is Nendi Lukolm, I am a medical student at the Jos University Teaching Hospital, and a resident of Jos, Nigeria. I have a passion for helping people, and I always try to meet people's needs in whatever way I possibly can; I am a big fan of peace, and religious tolerance.
The YES program is like an extended family to me, and it has opened my eyes to seeing the world in a better and newer way through my community service and service learning experiences. It has made me more selfless, wanting to make the world a better place. Also, the YES program has given me the opportunity to have friends and build strong relationships with people all over the world. Because of YES, I am working hard to build a volunteering spirit among youth in my country.
I grew up and went to school in Jos, Plateau State, known as "the Home of Peace and Tourism." Plateau State, as the name implies, has amongst the highest peaks of Nigeria brandishing cool weather, a beautiful landscape, and thousands of graceful standing rock plateaus. However, in the early 2000s, Plateau State almost lost its recognition as place of peace due to an outbreak of religious intolerance. This was the unfortunate Muslim-Christian tension that led to killing of innocent lives, burning of houses, and places of worship. This led to civil unrest which led to many residents being displaced from their homes. Plateau has enjoyed relative peace for the past couple of years, however new problems arose recently including, an alarming increase in the number of orphans whose parents were killed during the crises, the appearance of the Boko Haram terrorist group, and internally displaced persons (IDPs) living in overcrowded IDP camps. I found out that only a few people in the community were volunteering to help these orphans and internally displaced persons. I was disappointed that youth were doing very little to make their community better.
I decided to design a project introducing the younger population to volunteerism activities. In collaboration with the Citizenship and Leadership Training Center Jos, I aimed to build leadership and team skills among youth and to develop their positive habits towards making their community a better place. I came up with the title "Millennium Volunteers," and ultimately I hoped that my project would create a new breed of volunteers that will not rest until they see a positive shift in the world.
Recently, I undertook the 2016 Millennium Volunteers Youth Camp with the support of a YES program alumni grant. The theme was peace. I put together a volunteer team of YES alumni and other volunteers and we brought thirty youth between the ages of 15 and 20, representing the seventeen local government areas of Plateau State. These youth were those who had exhibited leadership skills in their various schools or localities. The seven-day camp took place at the Leadership Training Center in Jos camp. I had previous experience from a similar project in 2015 funded by a Global Grant from the Iowa Resource for International Services (IRIS) which manages the YES program in Nigeria.
We gave the Peace Camp participants a true camp experience. The unit coordinator at the camp and I developed a seven day schedule of activities that began at 5:00 am with activities and included: morning jogging and circuit exercise, hiking, rock scrambling and rappelling, and parachute jumping. We also organized mentally-stimulating activities such as: team building, obstacle courses, and treasure hunts. We administered instructional exercises, testing the students' ability to follow instructions and stick to rules, through discussions and presentations and written test. At night, we also held lectures on organizing community projects, fundraising, skills acquisition, self-expression, community motivation, and volunteerism, peace building and conflict management.
Among the youths we trained, none had previous volunteering experiences. I am amazed by the number of activities they have been doing since participating in the camps! Some camp participants have even formed small volunteering groups in their various communities, and a lot have decided to partner with the Plateau State YES Alumni Association in our monthly projects. From helping at clinics, to visiting orphanages, contributing to environmental sanitation, and even village outreach, the alumni of the Millennium Volunteers camp are engaging in many positive community projects.
Some of the participants have said:
"The camp helped me to understand that volunteering is the key thing we need for our society to grow." – Solomon Aku
"It made me physically healthy to be able to assist the needy." – Baba Paul
"I never knew there was so much help needed in my community." – Kukyem Nyako
I hope to run these camps yearly, and expand the reach to other states within the country, and also create an adult camp that will be equipped with skills to offer help to internally displaced persons and refugee camps. Similar to the U.S., I want to see volunteerism added to school curriculums of middle schools and high schools, vocational institutions, and universities in Nigeria.
We have been able to create strong ties with the Citizenship and Leadership Training Center Jos, and we hope the management becomes Honorary Members of the YES program; they have been of great help in helping us shape these future community leaders. The YES Alumni In Plateau have also been phenomenal, both in helping select the participants and coming to visit the camp to teach and run some of the activities. I am glad we have been given the opportunity to give back to our community through the YES Program, and we will continue to make great impacts.
I want to thank the YES program for giving me the grant to run the peace program and the IRIS-Global Grant. I thank them both in advance for future sponsorship. Additionally, I would like to thank the U.S. Department of State's Bureau of Educational and Cultural Affairs for making funds available to run impactful projects like this. I extend my appreciation to the Citizenship And Leadership Training Center Jos, Shere Hills, for their usual cooperation; Mrs. Sandra Chikan, manager of Kingdoms Kids Orphanage; and, my team members: Adams Garba, (YES 2007-2008, hosted by IRIS in Colo, IA), Lengnendang Chinshakaa, (YES 2007-2008, hosted in Tucson, AZ), Haggai Nanchin, (YES 2005-2006, hosted by IRIS in Platteville, IA), and Kemin Wuyep, (YES 2006-2007, hosted by IRIS in Akron, IA). Additionally, I would like to thank Mrs. Zamfara Grace and IRIS. I have a special thank you to Dr. Saidu Yakubu, Nigeria Country Director for YES.
---