---
Teaching English as a Way of Giving Back
September 11, 2017
By Visar Zeka, YES 2014-2015, Kosovo, hosted by AYUSA in Prosper, TX
I have always possessed an eagerness to travel and learn new languages because I want to be connected to the world and experience other cultures through the eyes of locals. I started learning English when I was in the 4th grade and I never thought that it would help me in the way that it has. I believe I was selected for the YES program because of my English language skills. To this date, the YES program has been the best experience in my life and I wish that more young people pursue this once-in-a-lifetime opportunity in the future. My English skills as enabled me to to join different NGOs in my country and help my community.
I decided to volunteer as an English teacher in an elementary school this past summer through AIESEC in Istanbul, Turkey. AIESEC is a United Nations program that helps youth find global volunteer opportunities. Some of their long-term goals are zero hunger, no poverty, quality education, and gender equality. AIESEC hopes to achieve these goals by the year 2030.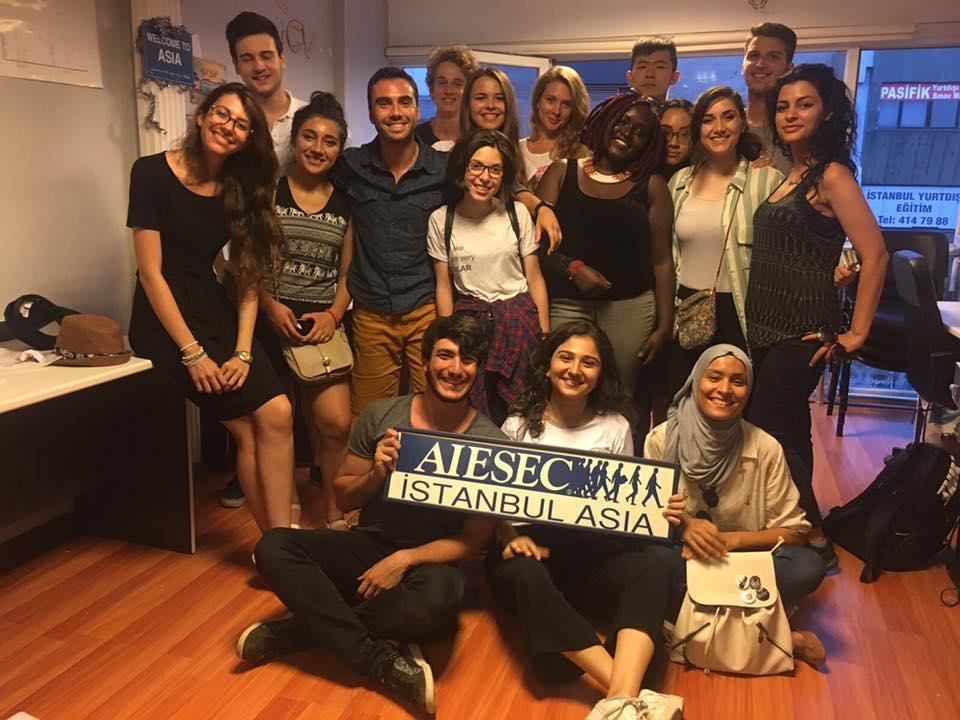 I chose to volunteer in Turkey because I love the culture. Furthermore, the country has fewer English language learning opportunities because of the country's vastness and geographical position. I was also very keen on experiencing life in the picturesque Istanbul, which turned out to be even more magnificent than I could have ever imagined with the sea, the seagulls, and historical monuments every step of the way.
The project that I volunteered for was called "Magic Steps" and it was organized by Burak Sahin, Melike Guler, and Eren Karaosmanoglu. There were 15 other volunteers from all around the world. We were paired in groups of two, and for six weeks my partner (Marina Oleksuik, from Ukraine) and I taught English each day to 6th grade students.
During my volunteering experience, it was amazing to see the progress of the students throughout the weeks. We taught basic English such as the alphabet, numbers, colors, vegetables, fruits, clothes, etc. I focused on making the lessons really fun for the kids through games and songs, which they enjoyed and helped them learn more quickly. By making the classes entertaining, I believe the students will think that learning new languages can be fun too.
During these weeks, I feel like I have learned as much as I have taught. I lived with a host family, which helped me a lot with learning the Turkish language, culture, and history. So far, it has been the best volunteer experience ever and I would highly recommend it to everyone.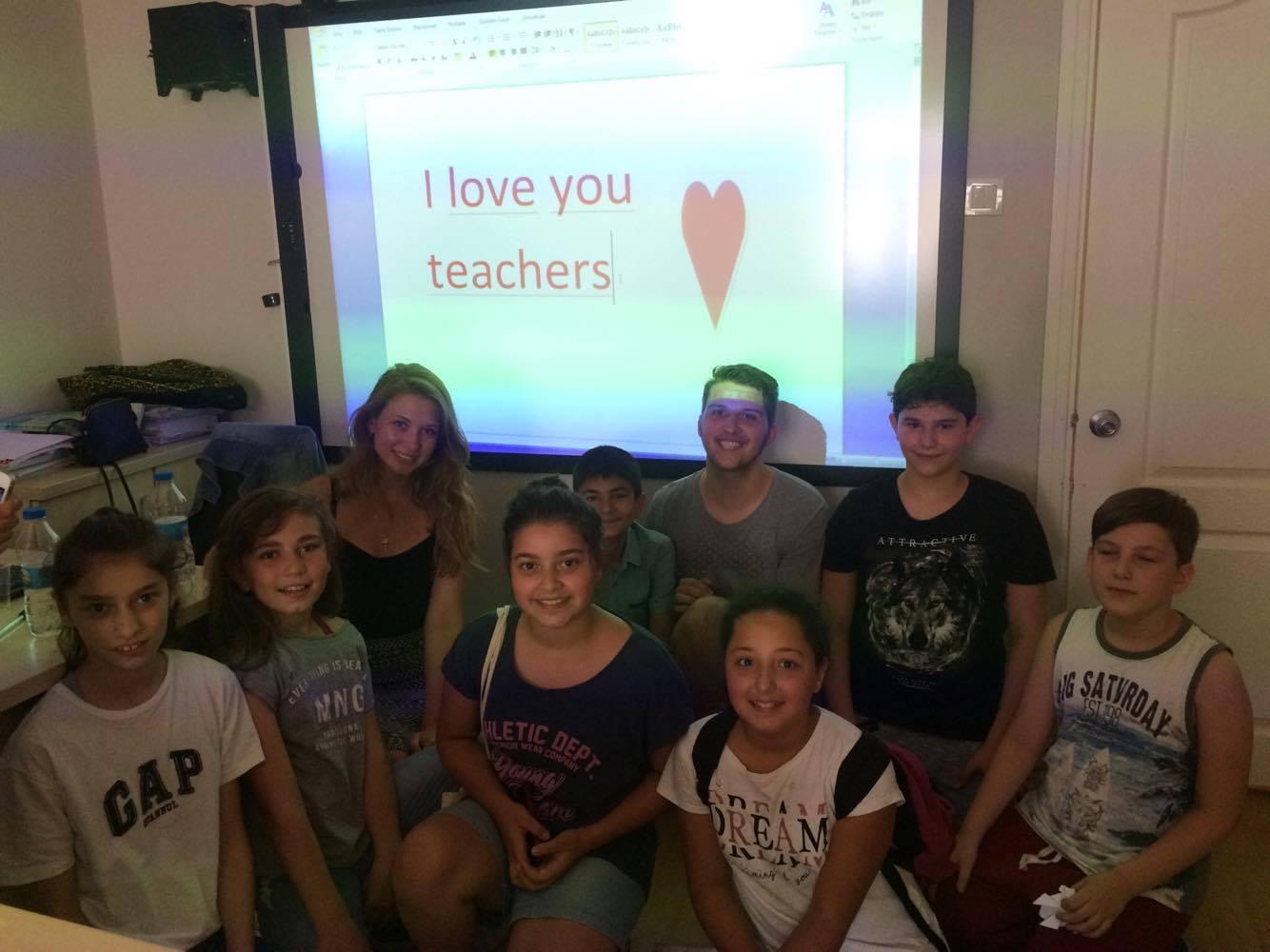 ---